How to view the green development level of steel pipe industry
China's steel industry is an industry with early awareness of environmental protection, and environmental protection has been at the forefront of the industry for a long time.From the 1950s baotou steel co., LTD., the former Soviet union spray tower desulfurization process was introduced, in which 30% sulfur dioxide was removed.In 1978, anshan iron and steel proposed to "fight against environmental protection" and implemented environmental protection transformation of eight major projects. In recent years, resource and environment constraints of structural steel pipe are getting tighter and tighter and people's expectation of blue sky and white clouds is getting more and more fierce. In the early stage, the urgent need of high-speed development has led to increasingly prominent environmental requirements. As a large industrial production of the environmental protection of steel enterprises, first by the public attention, steel people feel unprecedented pressure.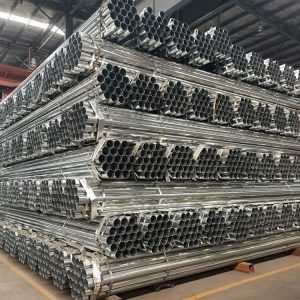 It is proud that Chinese steel people fully realize that the environmental pressure we are under today is an inevitable requirement of social progress.Since 2008, hegang tang steel has made an effective "green transformation", declaring that Chinese steel pipe suppliers have the ability to build clean steel mills around the world.On May 24, 2011, baosteel issued the "green declaration" and "product environment statement", expressing the determination of Chinese steel enterprises to practice the concept of green development and become the driver of green industry chain.This is also the voice of the entire steel industry. The harmonious communion, won the state environmental protection department of leadership "in busy streets, spotless" highly, created a new mode of city steel development. Since the 18th national congress of the communist party of China (CPC), excellent steel enterprises have earnestly studied and implemented "two mountains" theory, made arduous efforts on the road to green development, and made great achievements of mild steel tube. A number of energy-saving and environmental protection technologies and indicators have reached the world's advanced level.Taking stock of these achievements and viewing them objectively will help strengthen the confidence of the whole society in developing green steel.
The energy conservation and environmental protection indicators of the steel industry have continued to improve.Compared with 2005, in 2018, the average comprehensive energy consumption per ton of galvanized steel pipe in key steel enterprises was reduced from 694 kg of standard coal to 555 kg of standard coal, significantly reducing the gap with the world's advanced level.The new water consumption per ton of steel decreased from 8.6 tons to 2.75 tons, and the water reuse rate increased from 94.3% to 97.88%. Key steel mills have reached international advanced levels in water conservation and waste water treatment and emission reduction, with the volume of externally discharged waste water dropping by 84.3% from 4.71 tons to 0.74 tons.
Tel: +86 18202256900 Email: steel@fwssteel.com
相关推荐