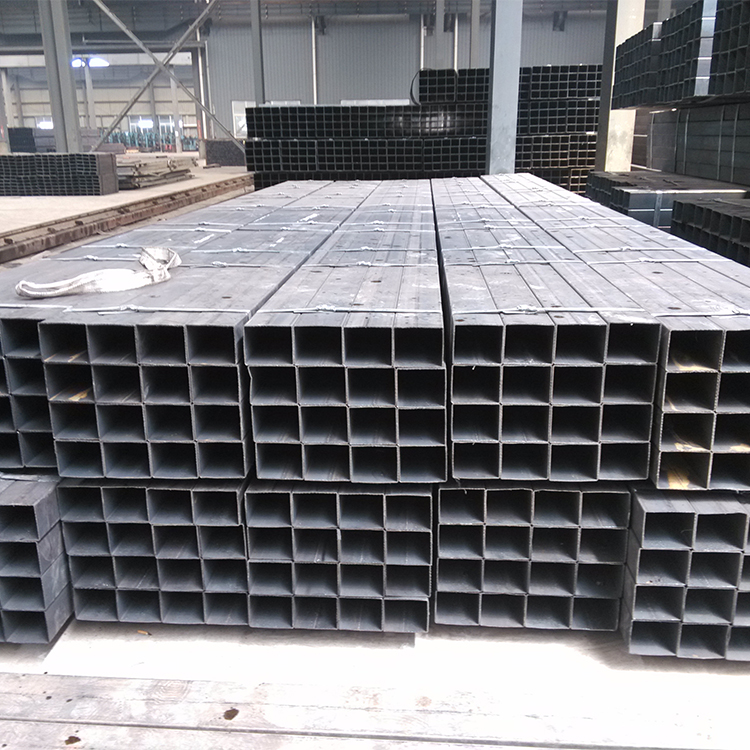 JIS G3466 Steel Pipe
TIME:2018-06-07
Brief introduction
Leading manufacturer of JIS G3466 stk400 stk490 steel pipe in China,we can offer the variety of JIS G3466 specifications for your choice.
Consultation & Contact
Detailed parameters
Detail of JIS G3466 Square and Rectangular  Steel Pipe
1.Standard:JIS G3466
2.Grade :STKR 400;STKR 490
3.Side:
Square tube:20*20mm-350*350mm
Rectangular tube:20*30mm-400*200mm
4.Wall Thickness: 1.2mm-12.5mm
5.Length: 5.8m,6m,12mor customized length
6.Surface treatment: Black,Galvanized
7.End:plain end ,threaded both end with one end coupling and one end plastic cap.
8. Applications: structure,water,gas and so on.
9.Chemical Analysis and Mechanical Properties
Table 1. Chemical Composition
Designation of garde
Chemical Composition
C
Si
Mn
P
S
STKR 400
0.25 max.
–
–
0.040 max.
0.040 max.
STKR 490
0.18 max.
0.55 max.
1.50 max.
0.040 max.
0.040 max.
Table 2. Mechanical Properties
Designation of garde
Tensile strength         N/mm²{kgf/mm²}
Yield point or proof stress  N/mm²{kgf/mm²}
Elongation %                    (No.5 test piece)
STKR 400
400{41}min.
245{25}min.
23 min.
STKR 490
490{50}min.
325{33}min.
23 min.
Tel: +86 18202256900 Email: steel@fwssteel.com