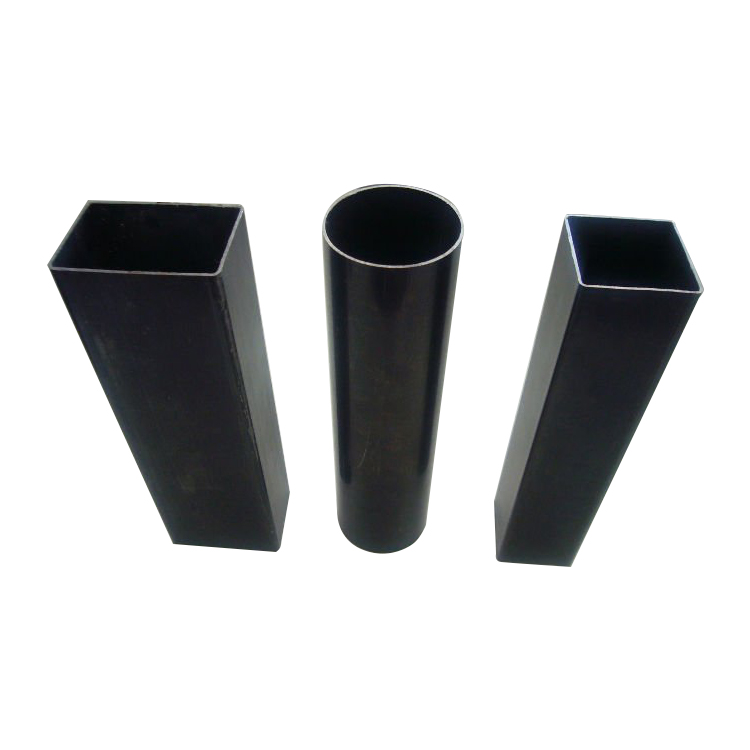 Square Rectangular And Round A500 Steel Tube
TIME:2018-06-11
Brief introduction
Square and round A500 steel tube manufacturer and supplier in China.We supply the size from 1/2''--20''(20mm—508mm) ,20mmx20mm—500mmx500mmMaterial:Grade A,Grade B,Grade C,Grade D
Consultation & Contact
Detailed parameters
Here is the introduction of Square And Round A500 Steel Tube:
1.Specification:Round A500 steel tube:1/2''–20''(20mm—508mm)     
                       Square and rectangular A500 steel pipe:20mmx20mm—500mmx500mm
2.Length:5.8m, 6m, 11.8m, 12 m and any length can be customized according to customer's requirement.
3.Surface Treatment:Plain, oiled, painted, galvanized, electro-static coating and so on.
4.Package of square and round A500 steel tube: PVC plastic cloth and in bundles.
5.Transportation:By container or by bulk.
6.Payment: 1.T/T- 30% advance payment, and balance against the copy of B/L within 3-5 days.   
                2. L/C 100% irrevocable at sight.
3.Western Union
7.Application:Structure
Chemical Requirements
Element
Grades A, B and D
Grace C
Heat
Product
Heat
Product
Analysis
Analysis
Analysis
Analysis
Carbon, max
0.26
0.3
0.23
0.27
Manganese, max
…
…
1.35
1.4
Phosphorus, max
0.035
0.045
0.035
0.045
Sulfur, max
0.035
0.045
0.035
0.045
Copper, when copper steel
0.2
0.18
0.2
0.18
is specified, min
Tensile Requirements
Round Structural Tubing
Grade A
Grade B
Grade C
Grade D
Tensile strength, mn, ps (MPa)
45 000
58 000
62 00
58 000
-310
-400
-427
-400
Yield strength, mn, psi (MPa)
33 000
42 000
46 000
36 000
-228
-290
-317
-250
Elongation in 2 in. (50.8 mm), min, %A
25B
23C
21D
23C
Shaped Structural Tubing
Grade A
Grade B
Grade C
Grade D
Tensile strength, mn, ps (MPa)
45 000
58 000
62 00
58 000
-310
-400
-427
-400
Yield strength, mn, psi (MPa)
39 000
46 000
50 000
36 000
-269
-317
-345
-250
Elongation in 2 in. (50.8 mm), min, %A
25B
23C
21D
23C
Tel: +86 18202256900 Email: steel@fwssteel.com