How to response problems of steel pipe industry
Raise awareness, strengthen the producer responsibility extension system. Through extended producer responsibility system, steel pipe suppliers should improve their enthusiasm and sense of responsibility for the standardized disposal and recycling of solid waste and realize the transformation from passive to active utilization.Through the full life cycle design of products, the use of recycled raw materials such as scrap iron and steel, the standardized recycling and safe disposal of solid waste shall be promoted to effectively implement the responsibility of resources and environment, improve the comprehensive competitiveness of products and the efficiency of resources and environment, and improve the level of ecological civilization construction.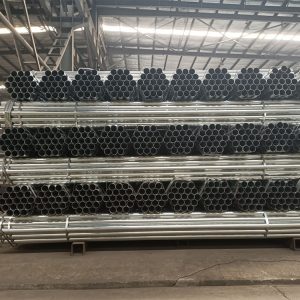 We will strengthen oversight and regulate the disposal and recycling of solid waste. We will refine and improve relevant laws, regulations and policies, implement a strict registration system for the treatment of solid waste and an access mechanism for enterprises that use solid waste, and strengthen standardized disposal and resource utilization of solid waste in the iron and steel industry. We will increase the accurate measurement of solid waste production in China steel tube factories, strengthen the statistics and refined management of solid waste utilization data, improve the statistical standards and technical evaluation system for solid waste, increase the tracking and monitoring of the whole process of solid waste treatment and the statistics of solid waste utilization methods and establish a solid waste recovery and utilization database and a risk prevention and control system.
We will encourage innovation and develop large-scale, high-value utilization technologies. It regularly issues guidelines for the development of solid waste utilization technologies in the iron and steel industry and increases the research and development of new technologies for the utilization of solid waste with high value, scale, differentiation and green color. We will strengthen the promotion and publicity of new technologies, new processes and new products of galvanized steel pipe, establish a number of demonstration projects, speed up the transformation cycle of technology research and development. For example, priority should be given to the hot recycling of iron and steel slag and make full use of the sensible heat of liquid slag for high-temperature modification so as to produce new materials and enhance the added value of product utilization. Highlight the standard, promote the high quality development of solid waste utilization.We will improve and formulate the standard system and series of standards for the use of square steel pipe in the iron and steel industry, covering all aspects of the management of the use of solid waste in the iron and steel industry.
Tel: +86 18202256900 Email: steel@fwssteel.com
相关推荐