Galvanized steel pipe regarded as one typical type of building materials in construction
There are many different uses for galvanized steel pipes in a number of industries. Some of the most common places that you will find galvanized steel pipe is in residential and commercial air ducts or as the building material widely used in construction today.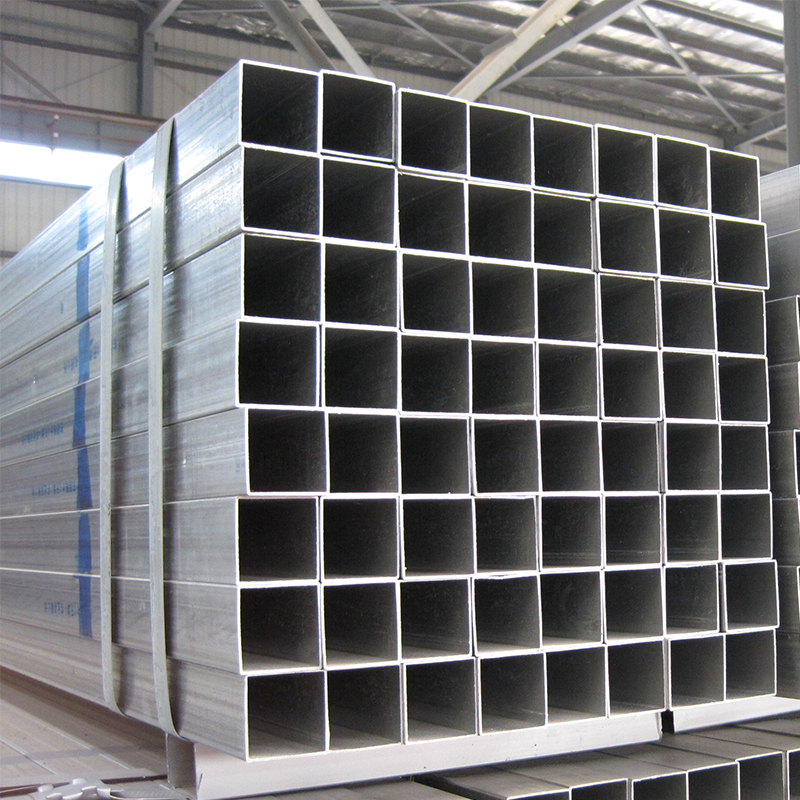 Architects and designers take advantage of galvanized steel pipe to let their artistic imaginations run wild, as well as to design and construct a building that is both safe and resilient. This same durability is also what allows for the versatile design of large, clear span buildings such as airplane hangers, warehouses, agricultural buildings and indoor arenas. Galvanized steel pipe, as one of popular structural steel pipes in use, generally has the rational cost effective in the market. Compared with other typical steel pipe coatings, such as specialized painting and powder coating, galvanization is much more labor-intensive, resulting in a higher initial cost for contractors. Besides, due to its durability and anti-corrosive properties, galvanized steel pipe can recycled and reused, which to some degree save a lot of money during the post maintenance work.
Furthermore, there are so many advantages of using galvanized steel pipe as a building material in construction. To start with, it's extremely popular for its sturdy and unwavering properties. Steel has an immense resistance barrier and is completely protected against rust, corrosion, variations of weather and climate and other environmental dangers such as pollution; this makes steel the metal that's most suited to an exterior surface of a building. For certain special buildings, hot dipped galvanized pipe has been considered popular a lot among many users today. For one thing, the galvanization process protects the steel from rusting damage that can occur during transportation, installation and service. The zinc layer on the surface of pipe can form a barrier protection for steel products to extend the service life in applications. For the other thing, this layer is also resistant to wear and scratch, which makes the steel look more attractive.
As a professional steel pipe manufacturer in China, we think that all of these points mentioned above show quite a few of the benefits of using steel in construction and overall that steel makes the safest buildings, it obeys all building rules and regulations whilst also being the strongest metal for building and having the capabilities to protect its inhabitants from all sorts of weather extremes, such as hail storms, strong winds and even in some parts of the world – hurricanes and tornados.
Tel: +86 18202256900 Email: steel@fwssteel.com
相关推荐