China carbon tubes factories foreground in 2019
Technically speaking, carbon steel is classified according to how much carbon has been mixed with the base element- iron. As one common type of steel pipes in the steel pipe industry, carbon steel pipe has been widely used in a variety of practical applications in modern society. At present, with the further expansion of economic globalization and frequent international trade business, more and more domestic enterprises have stepped out of the country to join the ranks of the international market competition. However, in the steel industry, considering that there exist a number of different current production requirements and standards between the domestic steel market and the international market, steel pipe manufacturers in China will inevitably face some errors and difficulties in the foreign trade.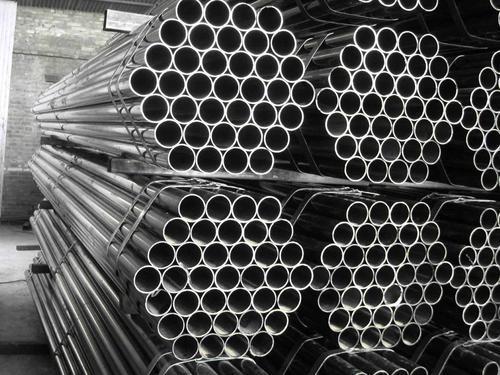 Generally speaking, production capacity mainly dominates the potential development for C hina carbon tubes factories in 2019. Furthermore, the production capacity of an enterprise is not only determined by productivity, but also the power and quality assurance to support the enterprise in the long run. Delightedly, steel pipe factories in China all along keep moving towards this target. In practical applications, carbon steel pipe has many different shapes for you to choose from, including round steel pipe, square steel pipe, rectangular steel pipe and some other shapes in the market. Furthermore, there are a few advantages of carbon steel pipes, such as shock resistance, safety, tensile strength and etc. Specifically, carbon steel pipes can withstand great shocks and vibrations. Since some materials need to be treated with preservatives, glues or pesticides in order to protect them, which can make them hazardous to handle. Carbon pipes don't require such treatments, making them safer to work with. Besides, carbon steel can endure tremendous pressures. That is to say, thinner carbon steel pipes can carry the same capacities as thicker pipes made of other materials. This, in turn, makes carbon pipes more cost effective in comparison with other regular pipes in the steel pipe market.
Hot dipped galvanized pipe has been considered popular a lot among many users today. For one thing, the galvanization process protects the steel from rusting damage that can occur during transportation, installation and service. The zinc layer on the surface of pipe can form a barrier protection for steel products to extend the service life in applications. For the other thing, this layer is also resistant to wear and scratch, which makes the steel look more attractive. However, it can not be ignored that the environmental protection requirements has certain impact on the foreign business. Especially in the international market, in addition to the amount of zinc, foreign customers also pay much attention to the environmental protection cost of galvanized steel pipe. In a sense, there tends towards the world's green economic development model in 2019.
Tel: +86 18202256900 Email: steel@fwssteel.com
相关推荐