Curtain wall aesthetics
Curtain wall aesthetics as an important branch of architectural aesthetics, in addition to must meet the connotation of architectural aesthetics, we think curtain wall aesthetics should focus on the following principles: harmony and unity with the building, perfect coordination with the environment, and reasonable division, novel system, lightweight structure, complete function, exquisite details, etc.. Curtain wall is a beautiful scenery in urban life, just like a beautiful coat on a beautiful girl, reflecting whether the temperament of architecture is noble and elegant. And the beauty of our city is also demonstrated through these buildings and garments. Curtain wall as the main building envelope, thousands of people study, work and live under its protection, so we can also have a close look at it, its beauty and ugliness will likely affect our mood. Therefore, the beauty of the curtain wall is related to the beauty of our city, but also to the mood and health of each of us.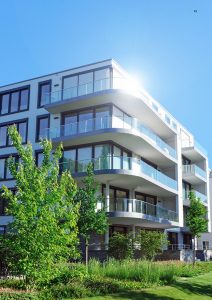 An architect must have the mind of a philosopher, the vision of a sociologist, the precision and practice of an engineer, the sensitivity of a psychologist, the insight of a writer and the expressiveness of an artist! An expert said all the qualities a good architect should have. Although our modern curtain wall design is not as high as the architect's requirements, but our products are combined with the building products, so our products must ensure the harmony and unity of the building. The so-called harmonious unity refers to the concrete, dynamic and relative dialectical unity between opposites under certain conditions. It is the relationship between different things supplementing each other, opposing each other, mutual benefit and common development, which is the basic view of the harmonious view of dialectical materialism. Glass, aluminum plate or stone are the basic form of curtain wall, but also the usual decorative materials for building skin, but we often see that these materials are used in some buildings and the curtain wall building is very harmonious, look modern, style, generous.
Contemporary scientific and technological progress and the rapid development of social productive forces have accelerated the progress of human civilization. At the same time, human society is also facing a series of serious challenges of environmental and development problems. Population increase, excessive consumption of resources, climate variation, environmental pollution and ecological destruction are threatening human existence and development. In the process of urban development and construction, we must today give priority to the ecological environment and place it on an equal footing with the economy and society. This new concept of development will inevitably lead to a new concept of architecture — the concept of sustainable development of curtain wall structure, that is, to protect ecology and create sustainable human living environment, is the basic task of architecture in the 21st century, and green architecture and its research and practice are put forward for the realization of this goal.
Curtain wall aesthetics, curtain wall design, curtain wall construction
Tel: +86 18202256900 Email: steel@fwssteel.com
相关推荐