Social inventory of steel pipes
With the launch of the terminal market, the increase of the stock market and the stock market of Steel Tube China will be improved, and the steel enterprises' attitude to the spot price will be stronger. In addition, the cost of spot resources is already on the high side, so it is difficult for the price to fall significantly in the short term.On the other hand, the strengthening of the spot market also stimulate part of the release of demand, in addition to March, except for part of the north China region still need time, east China and south China region overall demand will be fully operational, the transaction will drive the spot shows a strong trend.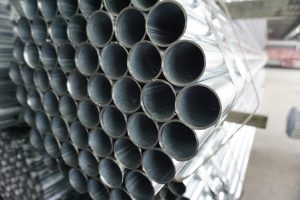 Domestic steel market prices last week with shock strong operation is given priority to the current stock market. In addition to the rebar, other varieties are close to or more than last year's peak, five varieties of inventory are close to a peak last year, but compared with last year, this year the market inventory is different; it is understood that last week's market shipments improved markedly, merchants of cautious optimism.From the recent market, after the Spring Festival around the major projects have started, early implementation of the project is the characteristics of the market after the Spring Festival this year, the recent market turnover of mild steel tube will continue to pick up; Affected by heavy pollution weather, the pressure of environmental protection in the northern region is greater, which will restrict the local steel production capacity.
Demand of square steel pipe mainly reflected in infrastructure and real estate two aspects. At present, a number of major projects centralized start. For example, on February 28, a batch of major projects to expand effective investment in zhejiang province in 2019 were launched. Beijing key project plan announces to amount to 300 projects in all and so on. Along with the increase in local rework, market demand has gradually began to start, even if the south north rainy weather and fog affected by something, but didn't have absolute restriction effect. At present the south market clinch a deal, reaching normally, and as the weekend futures higher, such as hangzhou, shandong market clinch a deal, the demand also in the north. Market demand of hot rolled steel pipe is also in the speed of going to the warehouse and disk mutual confirmation, up to the end of the week, the peak of the conch once reached 3816 yuan, this is the second high this year, compared with February 20 low 3578 yuan, 238 yuan higher!
Tel: +86 18202256900 Email: steel@fwssteel.com
相关推荐