Rectangular steel pipe
Rectangular hollow section, also named as rectangular hollow section is one important member of hollow structural section in the current steel pipe market. Generally speaking, a hollow structural section is a type of metal profile with a hollow tubular cross section. The transformation of steel strip into hollow structural sections is the result of a series of operations including forming, welding and sizing. Electric Resistance Welding (ERW) is one of the commonly used processing in the rectangular steel pipe manufacturing. In a mill, the flat steel plate is gradually changed in shape to become round where the edges are presented ready to weld. The edges are then welded together to form the mother tube. And then the mother tube goes through a series of shaping stands which form the round hollow section (mother tube) into the final rectangular shape. Most American structural steel pipe supplier adhere to the ASTM A500 or newly adopted ASTM A1085 standards, while Canadian manufacturers follow both ASTM A500 and CSA G40.21. European hollow sections are generally in accordance with the EN 10210 standard.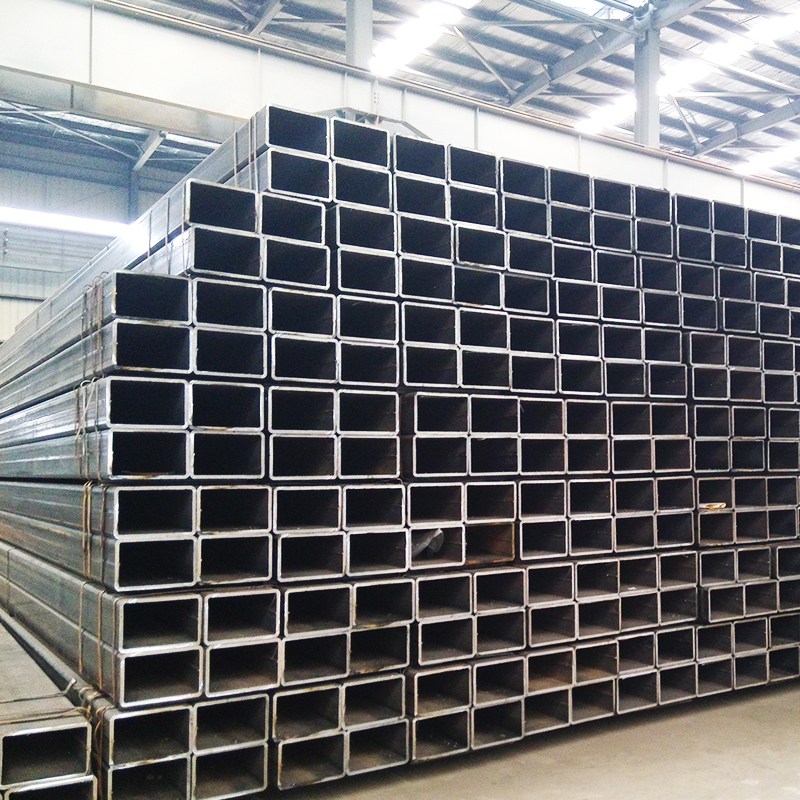 Today, rectangular hollow sections are commonly used in welded steel frames where members experience loading in multiple directions. Square and circular HSS have very efficient shapes for this multiple-axis loading as they have uniform geometry along two or more cross-sectional axes, and thus uniform strength characteristics. This makes them good choices for columns. They also have excellent resistance to torsion. In addition, rectangular steel pipe can also be used as beams, although wide flange or I-beam shapes are in many cases a more efficient structural shape in construction. Furthermore, rectangular steel pipe are sometimes preferred for architectural aesthetics in exposed structures in construction field due to its flat square surfaces. Especially with the layer of protection, hot dipped galvanized pipe has been considered popular a lot among many users today. For one thing, the galvanization process protects the steel from rusting damage that can occur during transportation, installation and service. The zinc layer on the surface of pipe can form a barrier protection for steel products to extend the service life in applications. For the other thing, this layer is also resistant to wear and scratches, which makes the steel look more attractive.
In addition, torsional strength makes this type of China hollow section tube an excellent choice for bear resistant and consistent, which is fire resistant and does not warp, twist, split, swell or shrink. It resists dry rot and mildew, termites and carpenter ants. For increased fire resistance, the exterior of the product may be sprayed with a fire retardant material. The interior can be filled with concrete.
Tel: +86 18202256900 Email: steel@fwssteel.com
相关推荐