Curtain wall installation
First, audit elliptical glass curtain wall construction scheme, construction technology disclosure summary; Review curtain wall construction material quality assurance data, structural silicone sealant protection data and attached to contact material compatibility test report, insurance period data; Auxiliary materials should comply with national technical standards and relevant regulations.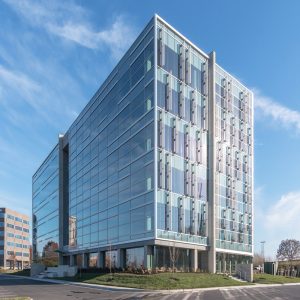 Two, before the construction, combined with the shape characteristics of the project carefully review the construction drawings, pay special attention to review the settlement joints, corners, windowsills and other special parts of the detail treatment is perfect, can meet the requirements of anti-leakage, in the construction process as the focus of supervision, pay special attention to the construction quality of these parts.
Three, the specifications, models and processing quality of aluminum alloy profiles, glass, composite parts and accessories must meet the design requirements. The auxiliary materials must meet the design requirements and relevant technical standards. The construction surface of metal and curtain glass window should be cleaned with a clean cloth dipped in toluene, mixed toluene or solvent such as methyl-tsuen, ethyl-tsuen, ketone, alcohol and butanone.
Four, Check the regular verification report of measuring tools, gauges and theodolites.
Five, layer by layer review curtain wall benchmark control line and the actual construction of the relevant inch, check the number and location of embedded parts, operating conditions and scaffolding and other safety measures.
Six, after the curtain wall frame is completed, the glass shall be installed only after the sealant is applied to all nodes. When installing the curtain wall, do not block the drainage hole to ensure that the waterproof performance of the curtain wall meets the design requirements.
Seven, curtain wall installation must be reliable and firm, metal accessories in addition to stainless steel, must do anti-corrosion treatment, prevent metal contact corrosion. Electric welding fixed, check the welding quality by each, bolt fixed must be anti-loose treatment; The glass must be elastically connected to the frame surface.
Eight, curtain wall open window, the position and width of expansion joint, sealant perfusion should meet the design requirements, meet the requirements of the specification, to ensure the function and safety; Horizontal and vertical, beautiful and generous.
Nine, the construction requirements of lightning protection and grounding and fire prevention should be attached importance to the super high-rise glass curtain wall.
Ten, upon completion of construction, check item by item in time, including the waterproof performance test of sprinkler jet, and check and accept according to quality evaluation standards and relevant technical standards.
Tel: +86 18202256900 Email: steel@fwssteel.com
相关推荐