India continues to develop infrastructure
Domestic steel consumption in India will rise significantly
Infrastructure and manufacturing are both major drivers of steel consumption. Industry insiders expect that India's domestic steel consumption such as rectangular hollow section will show a clear upward trend, helped by the development of infrastructure and the promotion of manufacturing.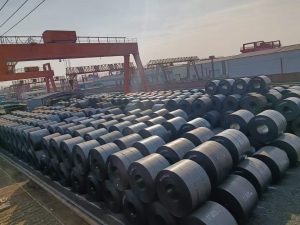 Indian rating agency ICRA has now upgraded its outlook on India's steel industry from "stable" to "positive". ICRA expects domestic steel demand to pick up further between July and September. Steel demand in India fell 7% last year as the pandemic hit. We expect domestic consumption to grow by around 12 per cent this fiscal year, benefiting not only from a low base but also from an improved outlook for some steel consumption. Since August, India has seen a broad-based domestic demand recovery, particularly in the automotive, white goods and infrastructure sectors. This trend will continue in the coming months. As India's steel exports are inversely related to domestic demand, export levels are expected to fall in the coming months as domestic demand of mild steel tube recovers strongly.
The Indian government expects steel production and consumption to rise sharply this fiscal year. India's crude steel production from April to July reached 37.527MT (million tons), up 45 percent from the same period last year. India's steel production is expected to reach 115-120MT (million tons) by the end of the current fiscal year, an increase of 18% over the previous fiscal year. In terms of steel consumption of rectangular steel tube, India is expected to reach 100MT (million tons).
Policy support for India's steel industry is expected to continue to grow
From an industry development perspective, India's domestic steel industry policy will also be conducive to the Indian steel industry to maintain growth in the coming years. Indian authorities have already approved the National Steel Policy, which aims to create a globally competitive steel industry in India. According to this policy target, India will achieve an annual steel production capacity of 300 million tons and per capita steel consumption of 160 kg by FY2030/31, with per capita steel consumption of carbon steel pipe in rural areas increasing to 38 kg per person from 19.6 kg per person now. Meanwhile, to protect the domestic steel industry, India has imposed strict regulations on imports and exports. India requires all steel imports to be registered 16 days before arriving at an Indian port. India registered 530 more types of steel imports.
Tel: +86 18202256900 Email: steel@fwssteel.com
相关推荐