New demands for steel pipe
In the next 1-2 months, due to the traditional peak season of steel demand, the probability of the large area of pressure policy landing is not large. In fact, after the middle of August, there is no new policy to reduce output of square steel pipe further. In addition, after July, with the correction of ore and scrap prices, the long and short process steel mill profits have different degrees of recovery, and according to seasonal data, September – October may also have a small peak demand, in this case, the steel mill initiative to reduce production maintenance willingness may not be very big.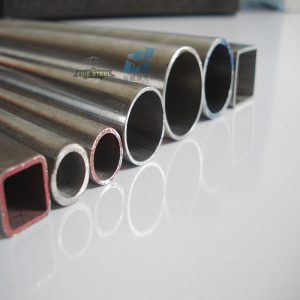 On the demand side, the data from July to August weakened across the board, and it is expected that there is a high probability of gradual recovery of rectangular hollow section demand after September. Specifically, the data of new construction starts and land acquisition of real estate continue to weaken, and the sales of commercial housing show negative growth for the first time this year, and real estate investment has a high probability of declining in the medium term. However, in the second half of the stock construction cycle under the support of the rush, the probability of a stall slide is small. And infrastructure investment will continue to pick up under the influence of the fiscal after-effect, and can hedge the impact of some real estate investment decline.
In the manufacturing sector, there was a staged decline in July, but in the later period, under the background of high profit growth of industrial enterprises and the recovery of medium and long-term loan growth, the recovery trend may be overhauling and continuing. However, attention should be paid to the possible negative impact of slowing external demand on manufacturing investment. In the short term, after entering the second half of August, building materials demand such as China hollow section showed signs of marginal improvement, rebar steel inventory fell for three consecutive weeks; The demand for plate is still weak as a whole, and the absolute level of inventory remains high. It is expected that the demand for building materials may be slightly better than that for plate in September and October. Under the impact of the pandemic, demand has been delayed compared with previous years, but it will not be absent. In the following January-February, we need to pay attention to whether the demand expectation of mild steel tube in the peak season can be fulfilled.
Tel: +86 18202256900 Email: steel@fwssteel.com
相关推荐