Development for pipe industry
Each industry should pay attention to the development of the whole industry, which is beneficial to the enterprises. In the production of galvanized steel pipe, it is necessary to improve the overall competitiveness and comprehensive strength. How to make the industry stronger?We can have a look at the analysis of the problem.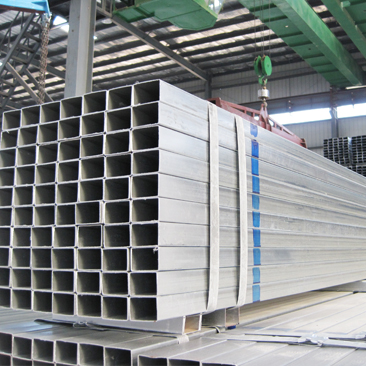 In order to achieve better development, we should take account into pipe quality. That means a production enterprise must be able to provide the customer with the corresponding value to win more customer orders. In terms of product quality, production enterprises can not only manufacture ordinary products, but also boast the ability to produce technical products like the production of square steel pipe. Due to the limitation of technical conditions, it is may be not clear for the edges and corners of square pipe, then the product may be hard to get the customers' satisfaction who have high technical standards.
Secondly, we should control the production cost and the cost of controlling product can improve the profit margin, so the pricing of the product is also favorable. For example, galvanized pipe price can be lower if the product production cost reduced, so the same price can be more profitable and the price space will be bigger. In a word, controlling production cost is very beneficial to the development of the enterprise if the quality can not be affected.
Production process can not be ignored. Actually, the production process of pipe material is not complicated and the technical support for producing products with different specifications is also limited. For example, cold rolled steel pipe sizes are multiple, which requires strict control of each process during production process to ensure the pipe quality can meet the requirements of customers. The production process management of the product is critical to improve the pipe quality as well as the competitiveness of the whole industry, which requires enterprises to devote to a certain amount of energy to do well. In the production process, we can grasp the types and applications of welded steel pipes so that enterprises can have more powerful production capacity.
At last, the development of the industry cannot be separated, so it should give full play to the concentrated advantages of the steel pipe manufacturers. Manufactures need to combine concentration advantages carefully to deal with large orders. This can distribute production tasks to achieve a win-win situation. Any questions?
Tel: +86 18202256900 Email: steel@fwssteel.com
相关推荐