How to see structural steel pipe's popularity in construction
As structural steel pipe has almost unrivaled ability to withstand high winds, heavy snow loads, fire and seismic activities, combined with their resistance to pests and decay, various kinds of steel pipes are widely used in construction in recent years. Besides, architects and designers like steel's ability to let their artistic imaginations run wild, while still having the ability to design and construct a building that is both safe and resilient. This same durability is also what allows for the versatile design of large, clear span buildings such as airplane hangers, warehouses, agricultural buildings and indoor arenas.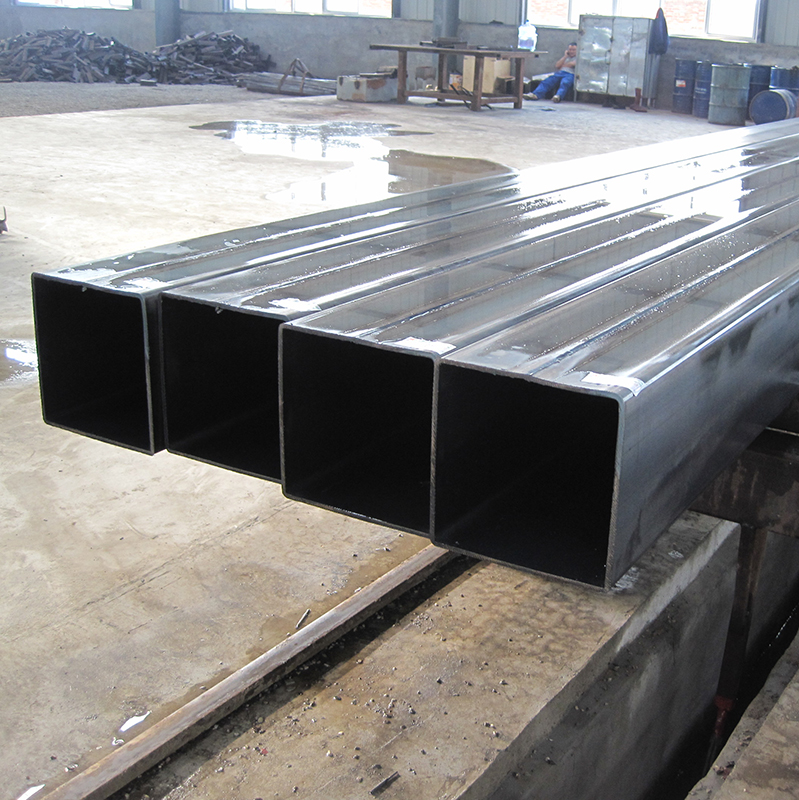 There are many advantages of using structural steel pipe as a building material in construction today. Galvanized steel pipe generally has the rational cost effective in the market. Compared with other typical steel pipe coatings, such as specialized painting and powder coating, galvanization is much more labor-intensive, resulting in a higher initial cost for contractors. Besides, due to its durability and anti-corrosive properties, galvanized steel pipe can recycled and reused, which to some degree save a lot of money during the post maintenance work. If you choose a galvanized pipe, you can avoid the cost of maintaining and replacing corroded pipes. With galvanized pipe, your pipes can last a lot longer than a non galvanized one, which will save you a lot of money in the project.
Round steel pipe and square steel pipe are extremely popular for its sturdy and unwavering properties. They also have an immense resistance barrier and is completely protected against rust, corrosion, variations of weather and climate and other environmental dangers, which makes structural steel pipe most suited to an exterior surface of a building. Furthermore, building using a steel structure also gives the building internal strength, meaning it will remain stable and standing for longer. Another reason that structural steel pipe is such a good building material is that it is immune to infestations of termites and other pests, so the internal structure of the building is always solid.
Hot dipped galvanized steel pipe has been considered a popular kind of structural steel pipe a lot among many users today. Building using steel is said to be the cheapest and most effective way of making a fire proof home. Steel is resistant to a number of forces including most extreme weather such as fire and wind and also against chemicals, whether they are toxic or not, they are extremely unlikely to get through steel. Steel is also great for the environment as almost all steel that is in circulation today is recycled and if it's not recycled it will be eventually. As steel is recycled it doesn't lose any of its great properties, it's still just as strong and durable, it remains just as resistant to extremes as when it is brand new.
Tel: +86 18202256900 Email: steel@fwssteel.com
相关推荐