Assembled glass curtain wall
The unit curtain wall is widely used in the curtain wall of high-rise buildings because of its beautiful facade effect, exquisite processing and installation quality, fast construction speed, short construction period and the advantages of section completion and handover. Component curtain wall still occupies a large market share because of its relatively low cost, flexible site construction and less site restriction. With the continuous development of building technology, there are more and more prefabricated buildings, and the requirements of curtain wall assembly are also higher and higher. The original component type unit curtain wall, sometimes is no longer with the main structure of the buildings or adapt to the requirement of owner, so the development of a new form of curtain wall, can more adapt to the modern prefabricated construction of form a complete set of requirements, is one of the new situation actively respond to market needs, also is a kind of new curtain wall design and construction of future development trend.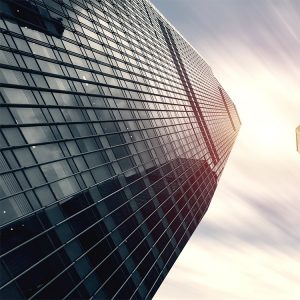 Types of curtain wall systems are classified according to the system structure and structure design. Now the most common system types include the component curtain wall system, the unit curtain wall system, and the small unit curtain wall system. In recent years, with the great development of prefabricated buildings, the curtain wall system matching with the prefabricated buildings has been further optimized, perfected and improved. The traditional component curtain wall and unit curtain wall have been unable to fully adapt to the development needs of the new prefabricated buildings. From the technical point of view, in most cases, the curtain wall system of a building can actually adopt the component curtain wall or the unit curtain wall structure system. "Stick Curtain Wall" refers to the frame supporting building curtain wall of column, beam and panel in turn installed on the site; The basic unit of curtain wall structure made of panel and supporting frame in factory is not less than one floor height, which is directly installed on the main structure and combined to form a frame supporting building curtain wall.
From the above comprehensive comparison, component curtain wall technology has fallen behind, belongs to the lower grade curtain wall products, the unit curtain wall has been developed for many years, the technology has been branch factory mature, but because the cost is relatively high, often become the main reason for owners to give up after comprehensive comparison. The comprehensive indexes of the hidden frame glass curtain wall are between the component curtain wall and the unit curtain wall, but the working procedure and workload on site are still large, and there is still a certain gap compared with the unit curtain wall.
Tel: +86 18202256900 Email: steel@fwssteel.com
相关推荐