How to select proper welded steel pipe in scaffolding
In the modern times, scaffolding is widely used in various construction sites. Scaffolding tube is the most used part of scaffolding, for it has great strength, durability as well as a certain amount of elasticity which helps to prevent cracks. Scaffolding materials are usually selected based on the specific type of project under construction in life. At present, a variety of welded steel pipes have been widely used for building framework in construction scaffolding. And, more and more builders and contractors prefer welded steel pipe as the top choices when it comes to building high rise buildings and other larger structures due to its lots of good performance in service. Are you ready to use welded steel pipes for scaffolding tubes in your next construction project?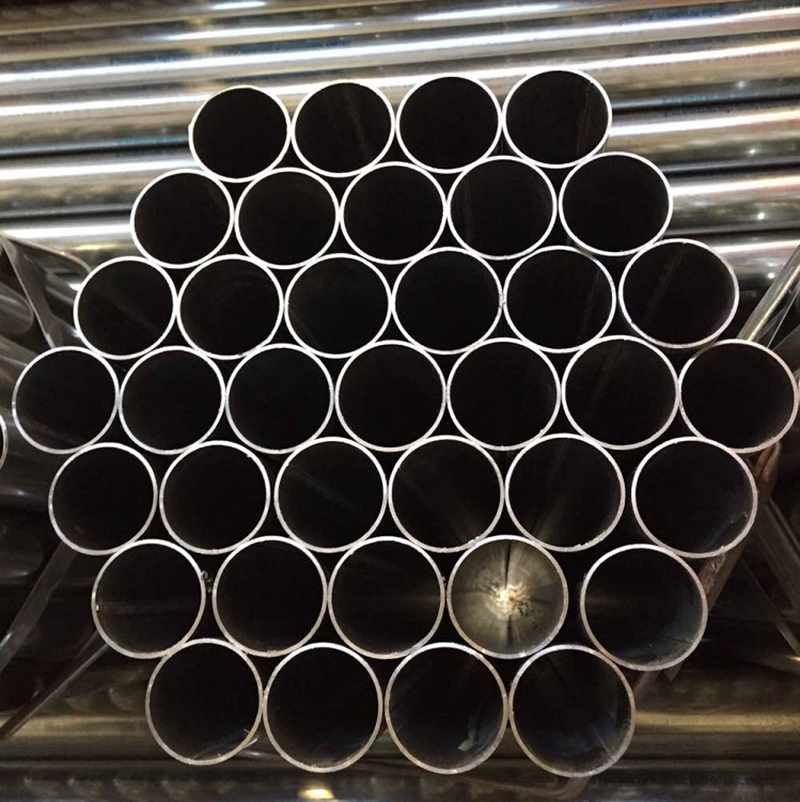 As we all know, scaffolding tube/pipe are a temporary structure utilized to sustain people and also material in the building and construction or repair service of buildings as well as other large frameworks. In the current steel pipe market, there are various types of welded steel pipes that are available in a variety of sizes and grades so that it can be used for a number of different structural uses and applications in the construction trade. In the practical applications, we can find that round steel pipe is widely used for scaffolding pipe in construction. However, because the steel tube tends towards somewhat corrosion in the external environment, there are certain requirements of surface treatment for pipe protection. As a result, you should pay much attention to the pipe scaffolding, for it will affect the later work somewhat. In the actual procurement, some customers tend towards certain strict requirements for the quality assurance of the pipe, for even minor corrosion requires repairs and maintenance. Besides, in the pipe processing, steel pipe manufacturers will generally make a specific treatment for welded steel pipes in a mill as per different requirements of customers. Coatings provide two primary functions—decoration and protection—that are of considerable economic importance. Functional coatings may be applied to change the surface properties of the substrate, such as adhesion, wetability, corrosion resistance, or wear resistance.
As there are certain difference in the strength of scaffolding materials and loading capacity of each proprietary scaffold system, it seems necessary for users to select appropriate scaffolding tube/pipe in the practical applications. It is strongly proposed that customers should make choices from professional steel pipe manufacturers with high reputation within the same trade so as to obtain satisfactory products of high quality which is based on distinct production scales, production equipment, production conditions and production technology. Tianjin steel pipes have a number of competitive advantages compared with other counterparts by virtue of its high visibility in the steel pipe market. Dong Peng Bo Da Steel Pipe Group is one of professional steel pipe manufacturers in China. We are committed to providing various types of steel pipes for your choice. Please contact us if you have any requirement.
Tel: +86 18202256900 Email: steel@fwssteel.com
相关推荐