An introduction to curtain wall system
Nowadays, as curtain wall buildings become more and more popular both in commercial and residential applications, curtain wall system is playing a significant role in the modern construction industry. In most cases, curtain wall system is used as an exterior covering of a building in which the exterior walls are non-structural, utilized only to keep the weather and keep occupants in. Since the curtain wall is non-structural, it can be made of lightweight materials, which will reduce the cost of construction.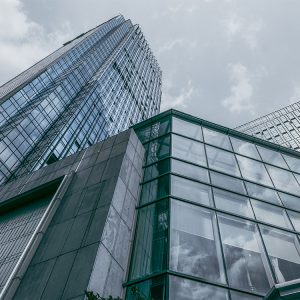 In the current market, there are various types of curtain wall systems available for different purposes. In practical applications, curtain wall includes a full cladding and exterior wall system excluding indoor finishing. These walls usually supported by a spider system or cables, the panels are separated by grids without mullions and transoms. And some or all panels may be replaced with solid panels (wood, aluminium, and stone), it is a wall but composed of thin elements as opposed to thick block walls, gypsum walls, etc. Here we would like to have a further discussion about curtain wall system used in applications from three aspects as follows:
Advantages of curtain wall:
1. Small wall footprint: Available in additional floor area.
2. Parallel scheduling: It results in faster installation.
3. Lighter structure: It results in easier transport and installation.
4. Improved natural light: It results in a flexible architectural design, like glass curtain wall system.
5. Structural Flexibility: It results in easy structural engineering.
6. Structural independence: It results in flexible architectural designs.
Disadvantages of curtain wall:
1. The construction of these walls requires high skilled laborers.
2. Also has a high shipping cost.
3. It needs a higher degree of protection for units when transportation
4. The necessity of expensive lifting equipment's on site.
Application of Curtain Walls:
– It establishes a system track record.
– Also, gives the best waterproofing performance.
– It is condensation resistance.
– Also, provides finish durability.
In practical applications, in spite of the high curtain wall costs compared to the traditional building systems in construction industry, curtain walls do provide benefits to the building design. Furthermore, by using glass or other glazings that use an e-coating, temperature inside the building can be regulated more efficiently by the building. As well, glass curtain walls allow more light in, reducing the need for artificial lighting depending on the placement of the wall. In short, curtain walls do more than encase a building in beautiful glass or other materials. They are also extremely beneficial in natural disaster zones and areas frequently affected by extreme weather conditions, such as high winds and pounding rain.
Tel: +86 18202256900 Email: steel@fwssteel.com
相关推荐