Steel pipe material price
The Economic forecasting Department of the State Information Center said global economic recovery and development are facing many uncertainties due to the public health crisis, energy crisis, climate crisis and food crisis. Since 2022, global commodity prices have risen rapidly, driving up the prices of raw materials, including iron ore and ERW pipe. To some extent, this has had a considerable impact on the healthy development of the economy. Thus, the foundation and importance of resources to the economy are emphasized again.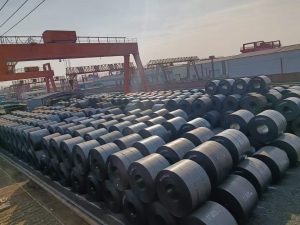 With the global economic recovery, the rapid recovery of manufacturing and construction production has accelerated, driving the rapid growth of global steel demand. Overseas steel production is growing faster than domestic steel production. From January to September, the world's total crude steel output reached 1.46 billion tons, up 7.8% year on year and exceeding the pre-epidemic level. The world's top 20 iron ore miners produced 1.167 billion tons of iron ore in the January-September period, up 3.3 percent year on year. In terms of the domestic situation, the iron ore market is in a basic balance between supply and demand. But uncertainties remain on the international iron ore supply side due to factors such as the pandemic, weather and port berths. High demand growth in the cold rolled steel pipe price market in the first half of the year supported a sharp rise in prices. The Platts 62 per cent iron ore price index rose to $233.1 a ton in mid-May. Iron ore prices fell as low as $89.5 a ton on Nov. 10 as global mine shipments increased, steel demand fell and export policy changes took hold.
The fluctuation of iron ore price has greatly damaged the healthy development of domestic mining enterprises and seriously affected the confidence and confidence of market players. Mining enterprises must be aware of danger in times of peace, speed up the reinforcement of weak points, hard work, reduce cost and increase efficiency, enhance the ability to resist risks; To improve the asset structure of China steel tube manufacturers, enhance the profitability of enterprises; Accelerate digital transformation. At the same time, we will strengthen research on fiscal, taxation and industrial policies to contribute to the overall healthy development of the industry.
At present, the global iron ore distribution between the northern and southern hemispheres has a large difference in endowment, and the supply and demand pattern of rectangular hollow section is difficult to change in the short term. Under the epidemic situation, the global average scrap steel price and iron ore price showed a "√" shape and then declined. Iron ore giants still have an oligopoly over the global iron ore industry chain. But favorable factors are also increasing, such as the gradual increase of iron ore and steel smelting capacity in overseas industrial parks, such as the first use of renminbi cross-border settlement by the world's three largest iron ore suppliers.
Tel: +86 18202256900 Email: steel@fwssteel.com
相关推荐