Product prices are expected to rise more than expected
As of November 22, the Myspic puyang steel absolute composite price index is 4055.97, up 178.04 since November, the year's monthly increase. From the national average price of varieties, price of rectangular hollow section rose 315 yuan/ton, up 8.18%; Hot rolling price rose 122 yuan/ton, or 3.34%; Medium-thickness plate, cold – rolling, coating are different ranges of price increase. At the same time, the average daily trading volume is year-on-year growth. This shows that rising prices are supported by demand. According to Mysteel's data of 237 traders and demand side turnover, the average daily turnover since November was 217,700 tons, an increase of 53,600 tons, or 32.66%, compared with the same period last year.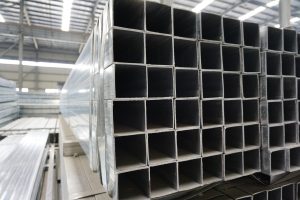 On the demand side, real estate, infrastructure and related demand are seen as the main drivers of this round of price increases. October 2019 real estate data showed a rebound in new project starts, and completion is expected to continue to rise. According to the national real estate-related data released by the national bureau of statistics for January-October 2019, new construction in January-October rose 10% year on year, up 1.4 percentage points from January-September. In terms of the land market, the national land purchase area fell 16.3% year-on-year in the January-October period, 3.9 percentage points less than that in the January-September period. In addition, the floor space of mild steel tube completed in the January-October period fell 5.5 per cent year on year, a 3.1 percentage point decrease from the January-September period.
Steel supply and demand imbalances in some regions, particularly in southern China, were a trigger for the price rise. Relevant data show that the price of the leading rebar in guangzhou has risen to 5000 yuan/ton, up nearly 800 yuan/ton on a month-on-month basis, which is now at the national high level. The price difference of rebar in guangzhou compared with that in Shanghai, north China and northeast China is about 900 yuan, 1150 yuan and 1250 yuan respectively. Steel pipe suppliers sigh, such a big price difference, from urumqi steel transfer to guangzhou all earn. In addition to the south China region, guangxi, gansu and qinghai rebar prices have recently increased significantly.
It is worth noting that the guangzhou area in rebar prices under the high transaction situation is good. According to the survey data, the total stock of wires in guangzhou market was 411,900 tons, down 74,400 tons in a week, a decline of 15.3%.
As for the tight situation of supply and demand of galvanized steel pipe in guangzhou, xu xiangchun, director of consulting of my steel network, said that due to the early Spring Festival deadline this year and other factors, the demand for construction sites in southern China is strong.
Tel: +86 18202256900 Email: steel@fwssteel.com
相关推荐