How to repair your welded steel pipe in use
In general, welded steel pipe are widely used in a variety of applications today. However, we have to face such a problem that piping systems and pipework can fail in a number of ways, among which the most commonly experienced failures, or threatened failures, are associated with either internal or external corrosion of the pipe wall in use. Other failures may involve other metal loss mechanisms band-type clamps or patches or may involve the replacement of a section of pipe or pipework in conjunction with pipe couplings/connectors.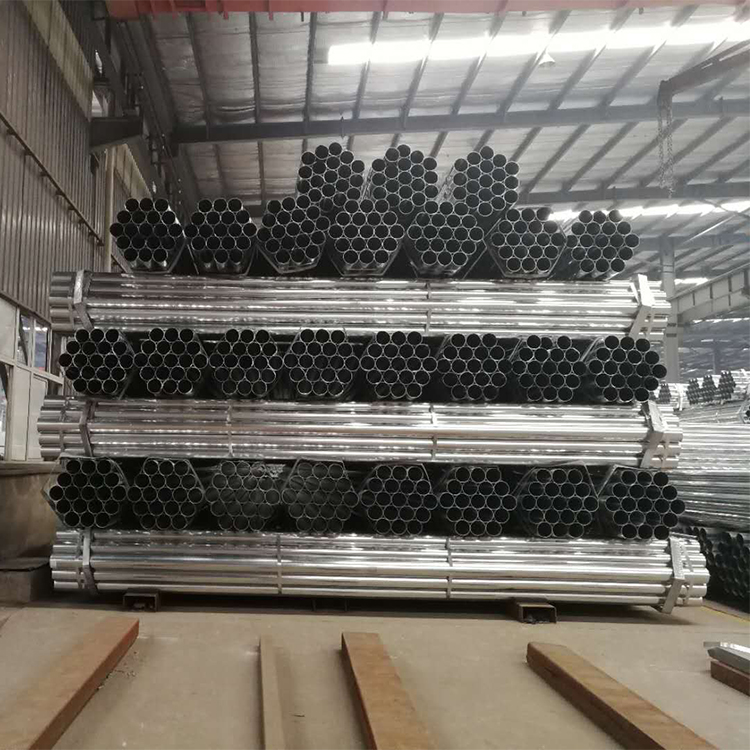 In construction projects, structural steel pipes have been widely used as building materials today. In many cases, structural material failures have been caused by external corrosion, which may be present in many forms including simple environmental corrosion, such as coating breakdown and subsequent corrosion, crevice corrosion and galvanic corrosion. Regardless of the actual corrosion mechanism that is active, the resulting damage is in the form of metal loss of wall thickness in use. Whatever the cause of the external metal loss, it is assumed that the prevention of further deterioration will automatically be addressed by the combination of realizing the presence of the damage/deterioration (measures taken to prevent re-occurrence) and the repair action itself. Specifically, paints and lacquers are two major kinds of substance used for black steel pipe in use. Paint systems for steel structures have developed over the years to comply with industrial environmental legislation and in response to demands from bridge and building owners for improved durability performance. Each coating 'layer' in any protective system has a specific function, and the different types are applied in a particular sequence of primer followed by intermediate / build coats in the shop, and finally the finish or top coat either in the shop or on site.
In wire systems, steel conduits are also prone to certain failures or damages over time. Unlike external corrosion, it may not be possible to arrest whether the metal loss mechanism and further time-dependent damage/deterioration will continue. Unless it is possible to arrest the metal loss mechanism, the repair components will need to accommodate the effects of the eventual further deterioration. In these cases the reinstatement of pipe integrity may only be considered to be temporary, unless the design of the repair components specifically addresses the effects of further deterioration, at least up to the remaining life of piping system. Furthermore, internal corrosion, erosion or corrosion/erosion is more difficult to quantify, both in term of the absolute metal loss and the extent of this metal loss. Inspection techniques are available, such as ultrasonic and radiography, to assist in this quantification. The most important thing is to gain as much information as possible about the damage/deterioration to enable the correct repair method to be chosen in use.
Tel: +86 18202256900 Email: steel@fwssteel.com
相关推荐