How to cope with coronavirus from steel pipe factories
First, achieve a win-win situation.
At present, COVID-19 epidemic prevention and control has entered a "critical stage" to further do a good job in production and supply protection of glass curtain wall systems. Enterprises should continue to take strong measures to win the battle of epidemic prevention and control. All departments and production lines of enterprises should analyze the changes in the supply and demand sides, markets and users under the new situation, and formulate emergency plans under the extreme conditions that the epidemic situation is difficult to control. We will strengthen the coordination mechanism of the upstream and downstream industrial chains to jointly combat the epidemic.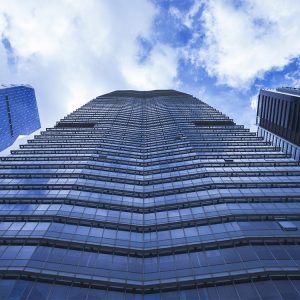 Second, the production organization policy, the direction must change.
Under the premise of ensuring stable production, some steel pipe suppliers with limited raw materials should properly arrange maintenance of blast furnace, converter and rolling line, and advance the maintenance plan in the later period to reduce the production load of blast furnace and converter. Short process furnace enterprises due to serious losses, the resumption of work time can continue to delay, reduce the steel supply pressure. Some enterprises in shortage of raw materials should adjust the structure of materials and increase the use of curtain wall building. The production organization policy of enterprises should change to effective orders and accurate supply, give full play to the role of the international market, and strengthen the acceptance of export orders.
At last, with the customer to tide over difficulties, marketing strategy is to be flexible.
Marketing and marketing departments should strengthen communication with customers, study and implement value-added services and flexible marketing strategies to improve customer experience, and provide assistance to downstream customers within their capacity. For example, to provide financing services and financial support to customers with financial difficulties, to provide logistics support to customers with logistics constraints; We will focus on securing orders for high-end products such as national defense equipment, major projects, "One Belt And One Road" projects and foreign trade. Export steel products to make agriculture greenhouse should be shipped to the port as soon as possible to speed up the capital return, actively look for large external warehouses and shipping resources, and make timely statistics on daily receipt of orders, inventory and capital return, and formulate corresponding solutions; We should strengthen communication and cooperation and actively seek cooperation with relevant steel mills in areas with serious epidemic situation and logistics control.
Tel: +86 18202256900 Email: steel@fwssteel.com
相关推荐