How to develop steel pipe industry in new situation
The sudden outbreak of coronavirus has seriously affected all industries and disrupted the production and sales rhythm of the entire steel industry chain, especially for the steel pipe suppliers. However, from a long-term perspective, the epidemic will eventually pass, the impact and impact on the economy is short-term, not to change the long-term operation trend of the economy, steel downstream industry will gradually return to work, steel demand will gradually recover, the early limited demand will be compensated.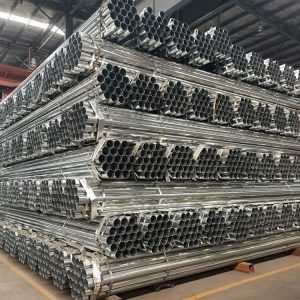 For steel industry chain enterprises, they are faced with many problems, such as logistics, inventory backlog, raw material tightening, capital shortage, demand delay, profit decline, etc., so how should steel industry chain enterprises deal with? Lange steel research center analysis has the following several directions: One is to do a good job of cash management. The epidemic or the big black swan this year will warn enterprises and individuals to do a good job in risk management. Only when risks come, can enterprises with sound operation and abundant cash flow resist risks without blindly expanding production capacity with leverage. Cash flow is the lifeblood of enterprises, due to the amount of shrinkage price falls, the downstream demand of structural glass curtain wall is still in recovery, capital tensions will continue and enterprises should do a good job in financial planning.
second, to establish a stable supply chain. Under the influence of the epidemic, enterprises with stable upstream and downstream supply chain relationships are more stable in operation, while enterprises with weak supporting relationships in some links are less able to resist risks, and their resumption of work and continuous production are also hindered. In the face of the outbreak, the steel industry chain enterprises of greenhouse garden are to avoid too market-oriented and should pay more attention to the upstream and downstream of the supply chain collaborative response, from the long-term strategic considerations, which can build a more stable relationship between supply chain, upstream and downstream enterprises of fate community.
Third, we need to explore medium and long-term development opportunities. The short-term enterprise completes the epidemic prevention and the cash management, surmounts the epidemic difficulty In the long term, strong companies can focus on consolidation and opportunities to move into other related areas. First of all, we can pay attention to the restructuring opportunities brought by the changes in the industry situation this year. The central bank in the recent report issued in particular, to give full play to the role of the capital market in the merger and reorganization of steel enterprises. In addition, many iron and steel enterprises are trying to diversify their businesses. It may also bring opportunities for demands of multispan greenhouse to quickly layout in the target fields and form new growth points.
Tel: +86 18202256900 Email: steel@fwssteel.com
相关推荐