everlasting steel pipe
A kind of steel pipe production method includes galvanizing such as cold galvanizing as well as hot dipped galvanizing. Therefore, according to the processing method, it can be divided into two kinds of steel pipe that is hot dipped galvanized steel pipe and cold galvanized steel pipe. After galvanizing, the performance of steel pipe will be greatly improved such as moisture-proof and acid-proof ability, which can make steel pipe used for a long time without erosion failure. Besides, because of the protection of the zinc coating, the internal structure can not be affected by the outside disturbance that can reduce the service life. As we talk about above, galvanized steel pipe can be classified into electric galvanized steel pipe, also called cold galvanized steel pipe and hot dipped galvanized steel pipe. The protection performance of electricity galvanizing is quite weak compared with hot dipped galvanizing. In addition, cold galvanizing technology is harmful to the environment. Nowadays, environmental requirements have an impact on the steel pipe price. Why? We will talk more about it as follow.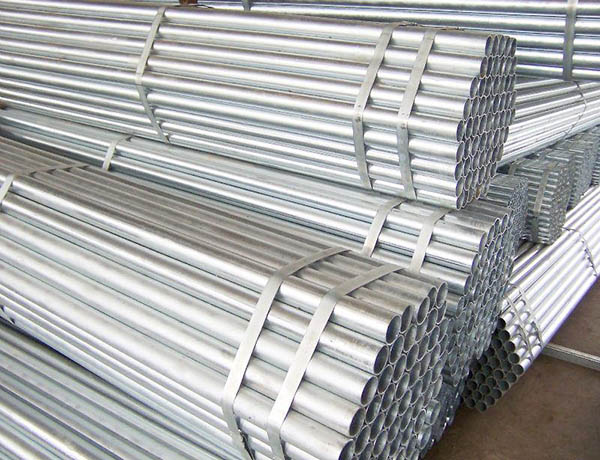 In the modern society where we advocate green lifestyle, we should pay more attention on our surroundings we depend on. As you know, living space is very important and everything is impossible without it. Hot dipped galvanized steel pipe is damage to the environment, so environmental protection measures need to be done in advance when steel pipe manufacturers want to mass production to make the production activity more successful. So the price of hot dipped galvanized steel pipe will be more expensive compared with common steel pipe such as black steel pipe which is used as the raw material for producing other steel pipes. Why does it has higher price? Actually, the processing process is quite complex and the materials used into production are more and these are all possible situations. Anyway, its performance is positive and customers are more and more willing to buy this kind of steel pipe in the steel pipe market.
Although the steel pipe price of hot dipped galvanized steel pipe is quite high, its marker share is still large and it can not be replaced by other materials such as steel conduit in the future for a period of time. Regardless of square steel pipe or round steel pipe, the market trend is prosperous as long as they play out their own performance at the right position. In the future, the progress of science will solve more problems about steel pipe such as environment issue.
Tel: +86 18202256900 Email: steel@fwssteel.com
相关推荐