Construction steel pipe
There are currently large inventories of structural steel pipe in most markets and steel mills and there are still more resources in transit after last week, so even though most of the end demand has resumed after the Lantern Festival, the increase in spot prices is still subject to the pressure of increased inventories. Second, most of the businesses replenished inventory resources cost is not low, so the desire to let its low price shipment is not much, coupled with the release of demand that most businesses or choose to wait and see the majority. Last week, plate trend is slightly stronger than construction steel; the main market construction steel inventory growth is larger, more cautious after the business. Judging from the recent market situation,the production of some steel mills was affected.After the festival, jiangsu, Shanghai, guangdong, shanxi, guizhou, anhui, gansu and other provinces and cities issued key project plans, mainly infrastructure projects, and after the Lantern Festival, as migrant workers continue to return, downstream site demand of mild steel tube will start, market inventory growth will slow down.In addition, new loans and social finance increased at a record high in January. In addition, local government bonds were issued in advance.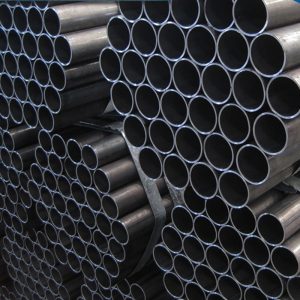 At present, a number of provinces have set off a major project construction upsurge. It is reported that guizhou province will arrange 2,738 major projects and projects in 2019, with a total investment of 4.4466 billion yuan. More than 1,600 key projects will be launched in Anhui province. Construction on 41 major transportation projects in jiangsu province will begin this year with a total investment of 137 billion yuan. In henan alone, 2,193 projects can be started by the end of February, with a total investment of 865 billion yuan. And with the "counter-cyclical" adjustment efforts increased, the availability of funds will be faster than in previous years. From the national inventory situation, last week's social inventory of square steel pipe in the process of continuous rise, but compared with last week, the growth rate has a significant decline.
Compared with the same period last year, the rate of accumulated storage is also slower, and the total inventory of rectangular hollow section is slightly lower than the same period last year. Take spiral as an example, as of February 22, domestic 29 cities construction steel inventory 11.08 million tons, 1.5 million tons more than last week, 15.6% growth, than the same period last year (Gregorian calendar) 550,000 tons higher, the margin is 5.28%, and the second week after the Spring Festival last year, 1.25 million tons lower, the margin is 10%.
Tel: +86 18202256900 Email: steel@fwssteel.com
相关推荐