Intelligent era of curtain wall
In the information society, people's concept of modern architecture is also changing, and the service provided by traditional architecture is far from meeting the requirements of modern curtain wall design. The appearance of Intelligent Building, simply known as IB, turns a high-rise Building into a small society with numerous small companies inside. The life behaviors of various businesses require trillions of information and control instructions to enter and exit the whole Building. IB optimizes the structure, system, service and management of the building as well as their internal connections, thus providing a reasonable, efficient, comfortable and convenient environment for investment. In 1984, Hartford, Connecticut of the United States transformed an old financial building and built the building called City Place. Since then, the first intelligent building recognized by the world was born. It is the product of the development of The Times and international competition. To meet the requirements of the information age, high-tech companies, went on to build or renovate high-tech buildings with high-tech equipment.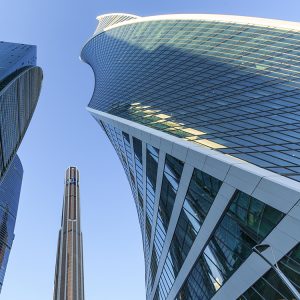 It is estimated that more than 10,000 smart buildings will be built in the United States, 60% of the new buildings in Japan and Thailand will be smart buildings, and China's first smart building is believed to be Beijing's development building. Since then, a number of intelligent buildings have been built. In recent years, intelligent building has developed rapidly in our country; types of curtain wall systems are more and more available. Many public facilities, high-rise buildings and even residential areas all require intelligent building. The boom of intelligent building has come. The development focus of the new smart city is gradually shifting from overall planning and comprehensive construction to creating a high-quality environment and designing a long-term sustainable development mechanism for curtain wall structure, comprehensively innovating mechanisms such as organization management, construction and operation, and interactive participation. The new smart city lays more emphasis on the ubiquitous deployment of new intelligent facilities integrated with cloud and network, strengthens the common enabling support of data intelligence and information model and platform integration, and pays more attention to the development of application services such as data-driven intelligent production, smart life, smart ecology and smart governance.
In the 3G/4G era, the processing of device connection service and data transmission service needs to be coordinated and processed by the core network, and the service capacity for fire rated curtain wall is usually deployed in the external cloud platform. These three basic services usually require remote access, which is easy to cause the problems of heavy pressure on the core network, insufficient flexibility and low service efficiency. In the 5G era, the connections between people, between people and between things, and between things will generate huge amounts of data.
Tel: +86 18202256900 Email: steel@fwssteel.com
相关推荐