Stainless steel pipe has the distinctive feature in the steel industry
In metallurgy, stainless steel, also known as inox steel or inox from French inoxydable, is a steel alloy with a minimum of 10.5% chromium content by mass. Compared with hot dipped galvanized steel pipe in the current steel pipe market, stainless steel's resistance to corrosion and staining, low maintenance, and familiar lustre make it an ideal material for many applications. The alloy is milled into coils, sheets, plates, bars, wire, and tubing to be used in cookware, cutlery, household hardware, surgical instruments, major appliances, industrial equipment (for example, in sugar refineries) and as an automotive and aerospace structural alloy and construction material in large buildings. Storage tanks and tankers used to transport orange juice and other food are often made of stainless steel, because of its corrosion resistance. This also influences its use in commercial kitchens and food processing plants, as it can be steam-cleaned and sterilized and does not need paint or other surface finishes. Compared with welded steel pipe, stainless steel pipe has the distinctive feature in the steel industry today.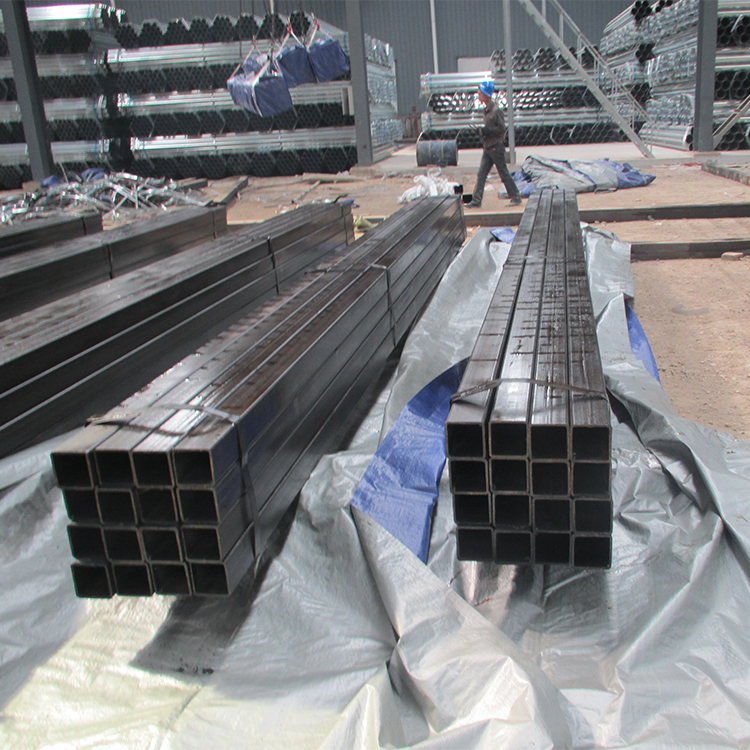 In the modern times, stainless steel pipe is used for buildings with both practical and aesthetic reasons in applications. Some diners and fast-food restaurants use large ornamental panels and stainless fixtures and furniture. Because of the durability of the distinctive material, many of these buildings still retain their original appearance. Stainless steel pipe is used as structural steel pipes today in building construction because of its durability and because it is a weldable building metal that can be made into aesthetically pleasing shapes. An example of a building in which these properties are exploited is the Art Gallery of Alberta in Edmonton, which is wrapped in stainless steel. It is strongly suggested that if treated or stored incorrectly, any grade of stainless steel may discolor or stain. To maintain optimum appearance, the surface should be cared for regularly.
During installation, the quality of installation affects the durability and lifespan of stainless steel pipe in use. Therefore, it is important to make sure stainless steel pipe is in good condition before installation. Normally, giving it a quick clean is enough prior to installation. However, if surface contamination is present, China steel pipe manufacturers think that more attention is required. In some fields such as aerospace, pharmaceuticals and food handling, an extremely high standard of cleanliness may be required. In some particular cases, some extra care should be taken. In addition, regular maintenance is required to maintain the quality and appearance of stainless steel in use. Depending on the environment, it is carried out between one and ten times per year. A proper maintenance routine significantly prolongs the life of stainless steel.
Tel: +86 18202256900 Email: steel@fwssteel.com
相关推荐