Tianjin carbon steel pipe is your top choice in projects
Generally, steel recipes have a weight proportion of carbon in the 0.2% to 2.1% range. Since the invention of steel, steel pipe manufacturers have produced many different grades of steel products in the plant depending on the applications, which is done by varying the amount of carbon. Carbon steel depends mainly on carbon to form the durable alloy.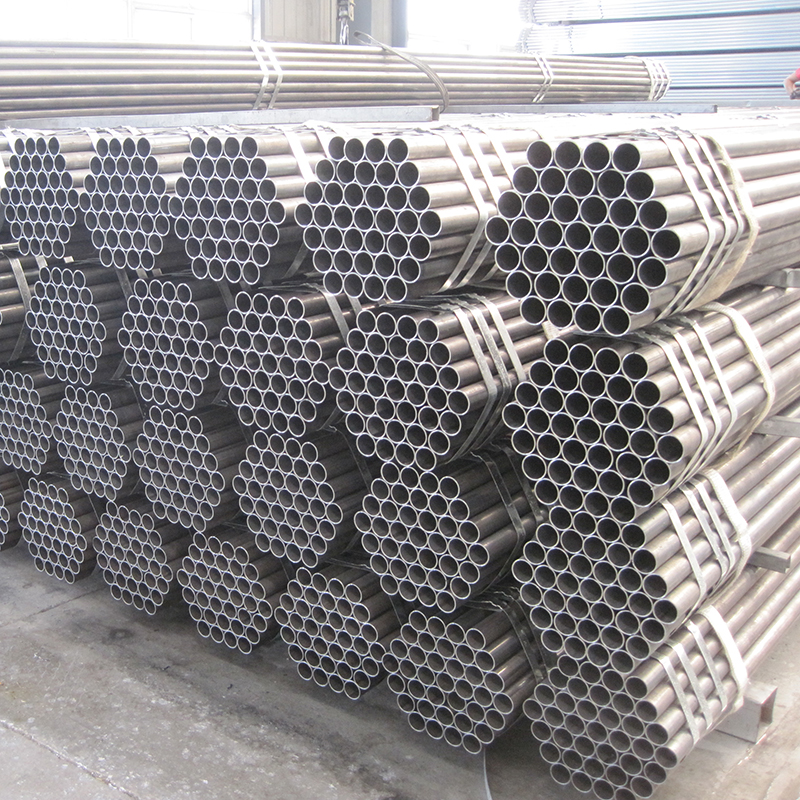 In the recent years, Tianjin structural steel pipe has the complete steel market in the steel industry, which greatly meets the application needs of different customers. Especially mild steel pipes can be made much thinner than pipes made from other materials, so they have a greater carrying capacity than pipes of other materials with the same diameter. And its versatility also makes it cost-effective in the current steel pipe market today. Furthermore, taking into account the different application requirements, Tianjin steel tube manufacturers always try to carry out the standardized production, as well as to provide customized specifications of carbon steel pipes for your choice in projects.
Tianjin carbon steel pipes have not only excellent quality assurance, and also a relatively complete range of specifications, which can basically meet the needs of all walks of life for the practical application purposes. In the current steel pipe market, galvanized steel pipes are available in a variety of structural shapes that are widely used for greenhouse frames today. In applications, Tianjin galvanized steel pipe is easy to fabricate, readily available, and also cost less than most other metals. Besides, Tianjin carbon steel pipe is highly resistant to shock and vibration. Fluctuating water pressure or shock pressure from a water hammer have little effect on steel. Today's heavy traffic conditions impose much stress on roadway foundations. Carbon steel pipe is practically unbreakable in transport and service, and for this reason it is okay to lay water mains under roadways.
However, carbon steel has relatively inferior ductility specs. It also suffers from a common drawback of most steel recipes in that it corrodes easily. Corrosion is an oxidation of the metal to a more stable molecular state that results in a weakening of the base steel. In modern times, as there are a variety of steel products widely applied in various applications, many different surface preparations for steel pipes are employed due to particular requirements of the practical applications in life. For example, steel pipe coatings have been applied to cold rolled steel pipes for decades to increase pipeline longevity and integrity as well as to reduce the maintenance costs.
Tel: +86 18202256900 Email: steel@fwssteel.com
相关推荐