Benefits of Curtain Wall Installation in Modern Buildings
Curtain wall systems stand out from many traditional building structures due to a couple of prominent features in the modern buildings these years. They are usually constructed of durable glass and aluminum so as to provide much more stability and add much insulation against outdoor temperatures.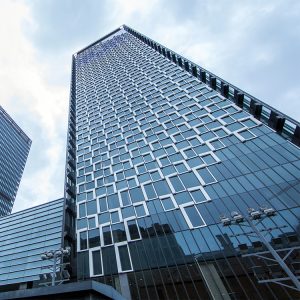 1. Improve Thermal Efficiency
Curtain walls are able to stabilize the temperature inside the building as well as reduce UV light, which will keep items within the building from fading or degrading quickly.
2. Keeping Out Air and Water
Buildings that have curtain walls are said to be easier to maintain and will last longer in general, for typical curtain walls are made up of superior and high-quality material like aluminum and glass. Furthermore, most curtain wall facade systems are specially designed for the protection of the building from the extreme weather conditions. And they need very less maintenance and repairing which is considered a very cost-effective investment for your building protection and safety.
3. Appearance and Attractiveness
Aside from its numerous practical advantages, curtain wall systems are expected of many buildings today because of their beautiful appearance in applications. Especially glass curtain walls can give the spacious look to the buildings as these walls allow you to have the optimize use of even the lesser space. If you are seeking for the best aesthetics of your building, glass curtain wall systems can contribute a lot as these walls made up of aluminum and paired with glass can give an attractive and impressive look to the fa?ade of your building that could easily attract the visitors. Even the latest and unique designs of curtain walls enhance your brand image and give professional look to your building which is really important to impress the business clients and customers.
4. Slowing Spread of Fire
You can imagine if a fire were to break out in a high-rise building, the spread of fire would be vertical – going from one floor to the next, following with the flow of air currents. In that regard, curtain wall system can perform as a barrier and prevent the fire from easily transferring across the surface of the building. Meanwhile, it is able to slow the spread of fire between floors particularly in high-rise buildings. In recent years, fire-rated curtain wall becomes popular in the modern tall buildings in recent years. For those considering using fire-rated glazing systems to create design-forward assemblies worthy of such praise, the path to safe and successful installations would not be daunting.
Tel: +86 18202256900 Email: steel@fwssteel.com
相关推荐