Welded steel pipe is a better choice for your home building
Are you still confusing about how to make a choice for your building materials in your construction project? DongPengBoDa Steel Pipe Group is one of the famous steel pipe manufacturers in China. We are committed to providing various types of steel products for your choice based your specific requirements in applications. Here we would like to give you the answer.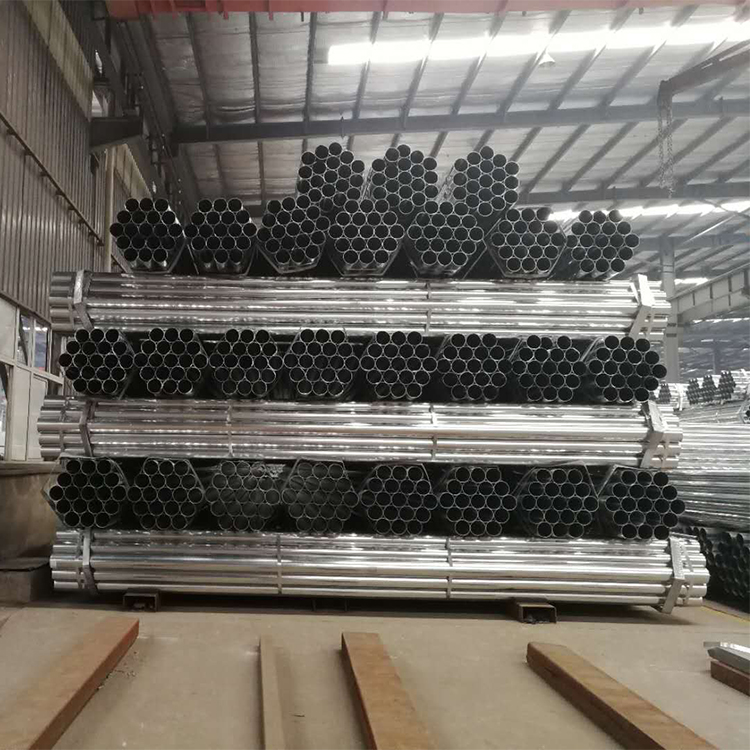 At present, more and more building owners, designers, architects, and general contractors have opted for metal in commercial construction projects over other materials mainly for its energy efficiency, low maintenance, and durability. Besides, some other key attributes, such as striking beauty, clean look, and versatility in both new and retrofit construction are becoming helpful to firmly establish steel as the material of choice for institutional, commercial and education building projects. First of all, welded steel pipe has the benefit of being the most versatile pipe material available. It can be configured with various joint types, and can be fabricated into elbows of any angle, reducers, wyes, crosses, and tees. In the water industry, welded steel is a particularly favored material for potable water pipe systems of 30 inches diameter and larger. It is adaptable for high internal pressure applications, a direct result of the availability of a wide selection of steel yield and tensile strengths. On the other hand, welded steel pipes are comparatively expensive, but they are the strongest and most durable of all water supply pipes. They can withstand high water pressure, come in convenient (longer) lengths than most other pipes and thus incur lower installation/transportation costs. They can also be easily welded.
Besides, homeowners prefer welded steel pipe as structural steel pipe used in building materials for another important reason. Compared to timber framing, the initial construction cost is typically more expensive. Long term, however, steel will end up saving everyone money. For you, the builder, you'll find it cheaper to haul away scrap because it is recyclable, which means that waste removal companies often don't charge to pick up your scrap steel. For the homeowner, the money savings come with things like maintenance and insurance. Steel frames won't rot, splinter or become damaged by pests, and insurance companies typically charge substantially less on homeowner's insurance for steel frames over timber frames. Moreover, galvanized steel pipe has been considered to be an eco-conscious choice for builders in the modern times. Because steel frame building materials are long lasting, they are considered more sustainable than other building materials. Fewer replacement materials required over the lifespan of the structure means less energy used and less waste produced.
Tel: +86 18202256900 Email: steel@fwssteel.com
相关推荐