What should we do for galvanized steel pipe in 2020
Faced up with today's fierce competition in steel pipe market, steel pipe manufacturers in China always have to make some adjustments in galvanized steel pipe production now and then so as to meet potential challenges in the times and ultimately to win a place in the market. In other words, steel pipe manufacturers should have a full command of the potential development trend in the steel pipe market as well as are able to make predictive judgments as far as possible.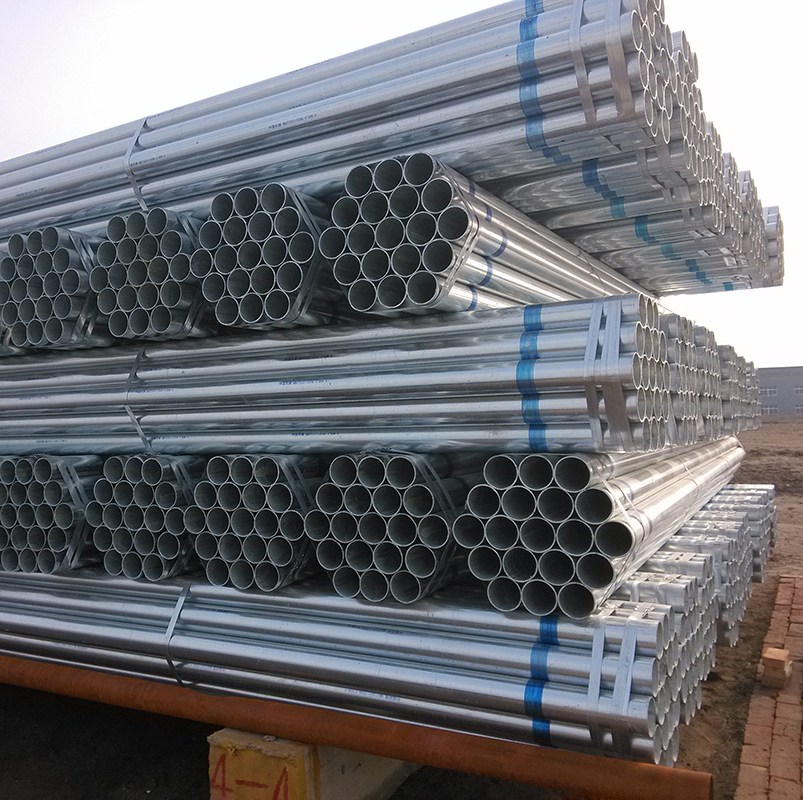 First of all, steel pipe manufacturers should have an objective production estimates in 2020. For example, from the production technology to production capacity, from raw materials to production design, and etc., it seems very significant to have a good grasp of the key links in the production chain in order to achieve the reasonable production. Besides, as there are various requirements of galvanized steel pipe in applications, it seems necessary for steel pipe manufacturers to constantly diversify products in the market based on various needs of different customers. On the other hand, how to make an effective adjustment to the future product structure is mainly based on the current market demand, so as to accurately grasp the immediate needs of potential customers in the market and win the first opportunity for the further development of enterprises.
In addition, as the whole progress of the steel pipe industry has a great impact on galvanized steel pipe development in 2020, steel pipe manufacturers should not ignore the important role of the whole environment in the overall development in the steel industry. Especially in foreign trade, a clear and rational analysis of the whole steel pipe industry will help domestic enterprises have the important position in the international market so as to gain more market opportunities potential in future. Furthermore, it can be considered as an effective guarantee for any pipe enterprise to provide high quality products in order to secure the long-term survival and further development in future. Take round steel pipe for an example. In the actual production process, it is suggested to try to control the possible errors within a reasonable range as to different specifications of products. Besides, in order to produce high quality products, every part of production has quite strict requirements in processing. Furthermore, it is important for steel pipe manufacturers to innovate in the production technology, in order to better meet the needs of customers. On the other hand, through the innovation in technology, manufacturers can improve the production efficiency and increase production capacity, so that it can be distinguished from other manufacturers, as well as obtain a competitive advantage of steel pipe price in the fierce competitive steel market in 2020.
Tel: +86 18202256900 Email: steel@fwssteel.com
相关推荐