How to properly use galvanized steel pipe in your scaffolding project
In the modern times, scaffolding offers a safer and more comfortable work arrangement compared to leaning over edges, stretching overhead and working from ladders in construction projects. Furthermore, properly erected and maintained, scaffolding provides workers with safe access to work locations, level and stable working platforms and temporary storage for tools and materials for performing immediate tasks in life. In the current steel pipe market, there are various types of structural steel pipes for users to choose from in scaffolding projects. As there are many different types of scaffolds, each with its unique features, it is strongly suggested that you should select the appropriate type of steel pipe for the specific scaffold use. Furthermore, each scaffold and scaffold component must be capable of supporting, without failure, its own weight and at least four times the maximum intended load applied or transmitted to it.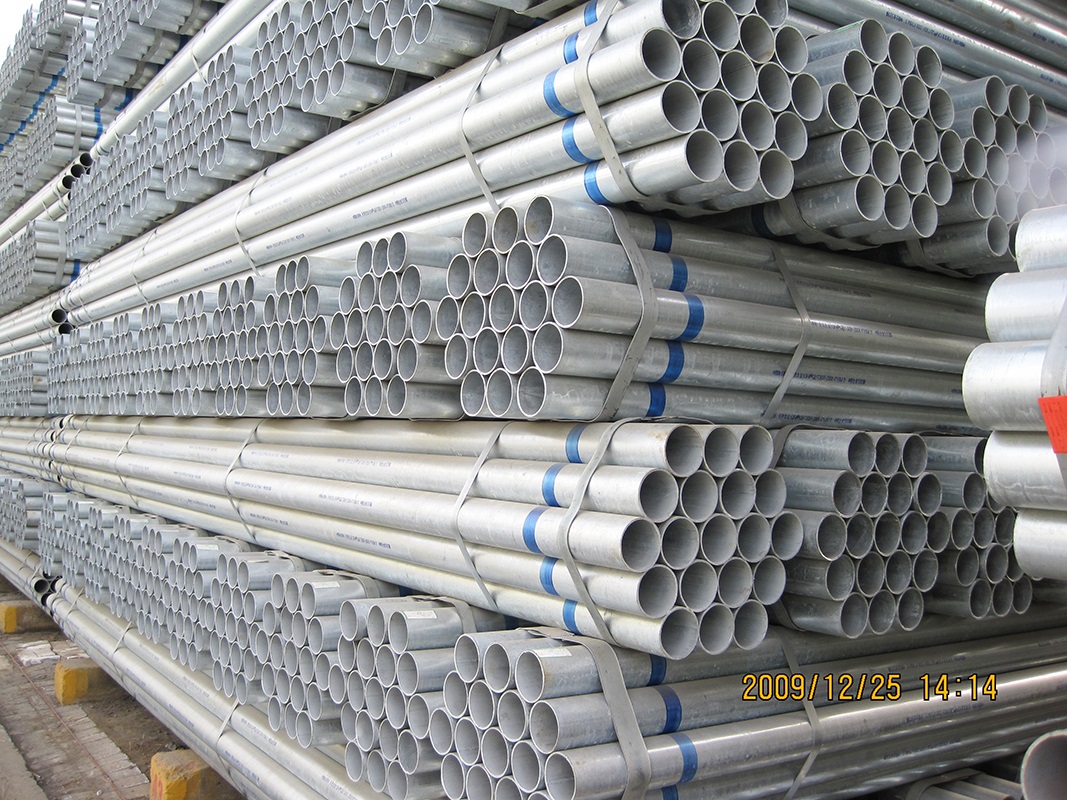 Scaffolding tube/pipe is an important part of scaffolding in practical applications. How to select appropriate pipe materials for scaffolding somewhat seems very necessary for users in the construction activities. Moreover, certain precautions are always necessary to avoid unexpected accidents and protect workers against potential injuries and fatalities in the coming days. With reference to frame scaffolding, galvanized steel pipe is one of the common used materials for scaffolding tube/pipe in the construction industry today. First of all, galvanized steel pipe generally has the rational cost effective performance in the market. Furthermore, unlike other structural steel pipes in the steel pipe market, galvanized steel pipe is immediately ready for use when it is delivered. No additional preparation of the surface is required, no time-consuming inspections, additional painting or coatings are needed. Once the structure is assembled, contractors can immediately begin the next stage of construction without having to worry about the galvanized steel materials. Besides, due to its durability and anti-corrosive properties, galvanized steel pipe can recycled and reused, which to some degree save a lot of money during the post maintenance work.
In the practical applications, round steel pipe has been widely used for building frames in a variety of scaffolding projects today. However, because the steel tube tends towards somewhat corrosion in the external environment, there are certain requirements of surface treatment for pipe protection. In the current steel pipe market, galvanized steel pipe has a long history as an effective and economical material of construction for evaporative cooling systems. Hot dipped galvanized steel pipe consists of a thin coating of zinc fused to a steel substrate. This combination provides material that has the mechanical properties of steel enhanced with the corrosion resistance of zinc. In addition, it seems also very important for any workers in construction when you used scaffolding pipe in your projects. To keep safe is always the most important thing among all the things in life.
Tel: +86 18202256900 Email: steel@fwssteel.com
相关推荐