Tianjin galvanized steel pipe is very popular in plumbing system
Generally speaking, the durability of a plumbing system is dependent on the quality of its component parts and the assembly skills of those who install it in applications. No plumbing system, however well designed, can be expected to operate safely or hygienically if the products or materials used are unsatisfactory in use. Galvanized steel pipe has been widely used in plumbing systems for a long time. Especially Tianjin galvanized steel pipe by virtue of its very good reputation and high quality, stand out from other competitors in applications these years.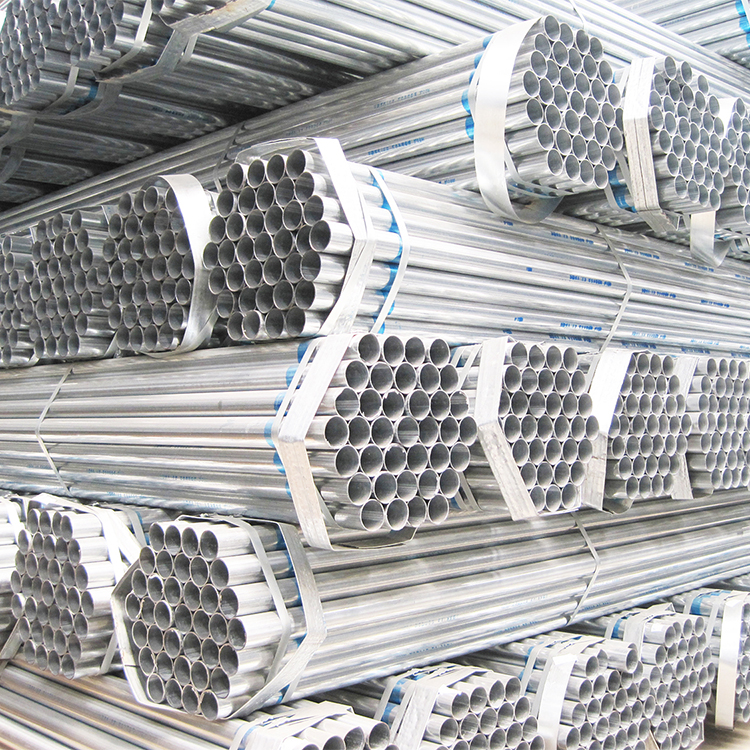 As a rule, all pipes used for the supply of drinking water or the removal of waste water must not contain harmful substances above the specified amount that could leach into the water. Tianjin galvanized steel pipe compared with other typical steel pipe coatings, such as specialized painting and powder coating, galvanization is much more labor-intensive, resulting in a higher initial cost for contractors. Besides, due to its durability and anti-corrosive properties, cold rolled steel pipes used in plumbing systems can be recycled and reused if you protect them well in use, which to some degree save a lot of money during the post maintenance work. In addition, Tianjin galvanized steel pipe is capable of conveying water at a nominated pressure within a prescribed environment and can also be able to withstand external pressures it they are to be buried in plumbing systems. In today's global steel pipe competition, Tianjin galvanized steel pipes have critical sources of competitive advantages, which include such factors as the quality of management and leadership, ability to innovate and commercialize new products, ability to pinpoint and respond to emerging opportunities, and etc.
In the recent years, WHO and many national authorities have developed guidelines or standards that set out the maximum acceptable levels of metals and chemicals and other contaminants in public drinking water suppliers. Tianjin galvanized steel pipe is considered an environment friendly piping material used in plumbing systems today. For hot dipped galvanized steel pipes, Tianjin steel pipe manufacturers actively adopt the energy saving & environmental protection technology, and also pay much attention to the waste water, waste acid treatment and comprehensive utilization, in order to achieve recyclable economy in the long run. Furthermore, it is still very much in the hands of the individual project adviser or installer to ensure that the plumbing products and materials selected for the applications are in accordance with official requirements, will not be unduly affected or influenced by local factors and be correct for the applications. DongPengBoDa Steel Pipe Group is one of famous steel pipe manufacturers in China. We are committed to providing various types of steel pipes for your choice. Please contact us if you have any requirements.
Tel: +86 18202256900 Email: steel@fwssteel.com
相关推荐