Some problems for hot dipped galvanized steel pipe
The production process of hot dipped galvanized steel pipe is not complicated and the market demand is large. For the production enterprises, such products can bring good profits to the enterprise. But now the market environment is more and more complicated, such tube material should have further development and companies should pay more attention to the following aspects in the production link so as to have better development.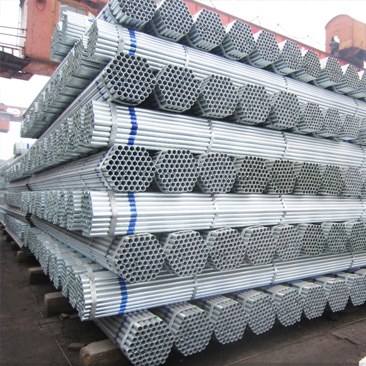 First of all, steel pipe manufacturer should pay attention to the cost of production. Steel pipe price always affect the sale volume. If the production cost is low, there will be a certain advantage in price as the price has a great attraction for customers. For example, the price of hot dipped galvanized steel pipe will attract more customers if the price is lower than that of competitors. If the company wants to reduce the price of the sales and guarantee its own joint profits, it will only reduce the cost in the production process so as to reduce the price. It is suggested that manufacturers should carefully study the production links and there must be room where costs can be reduced.
Product quality is the life of a company so the quality control of the products in production is very important especially for the pipe specifications such as cold rolled steel pipe size which should be produced strictly according to the requirements. For example, welding steel pipe specifications are more numerous and in production we must have more stringent requirements. Product quality is the reputation of the enterprise. If the quality of the products is not reliable, then the customers will not be able to cooperate with you for long time. The products that are reliable will form an invisible business card for the enterprise. Therefore, no matter how development of the enterprise, we should focus on the product quality.
We should be more sensitive to details of the production of foreign trade products. For example, before production, steel pipe manufacturer should learn how to grasp the market share and more knowledge about foreign trade rules. Foreign trade is a new area of enterprise development if the domestic market is weak. Of course, environmental factor also need to be considered in the production. In fact, this is also the experience that the enterprise has summarized in the long-term development process and the upgrading regularly is also very important. Hope you can know these aspects.
Tel: +86 18202256900 Email: steel@fwssteel.com
相关推荐