How to promote China galvanized steel pipe development in 2019
When it comes to galvanized steel pipe manufacturers in China, we have to mention Tianjin steel pipe's significant role in the domestic and foreign steel pipe market today. Da Qiuzhuang, a well-known steel pipe base gathers a large number of steel pipe manufacturers. There it is easy for customers to find their desired products. Because of years of production and processing experience, today's Tianjin steel pipe production technology has got more improved and matured. Besides, with the complete steel pipe production equipment, as well as the professional and experienced personnel, Tianjin steel pipe is committed to meet the customer's various practical application needs.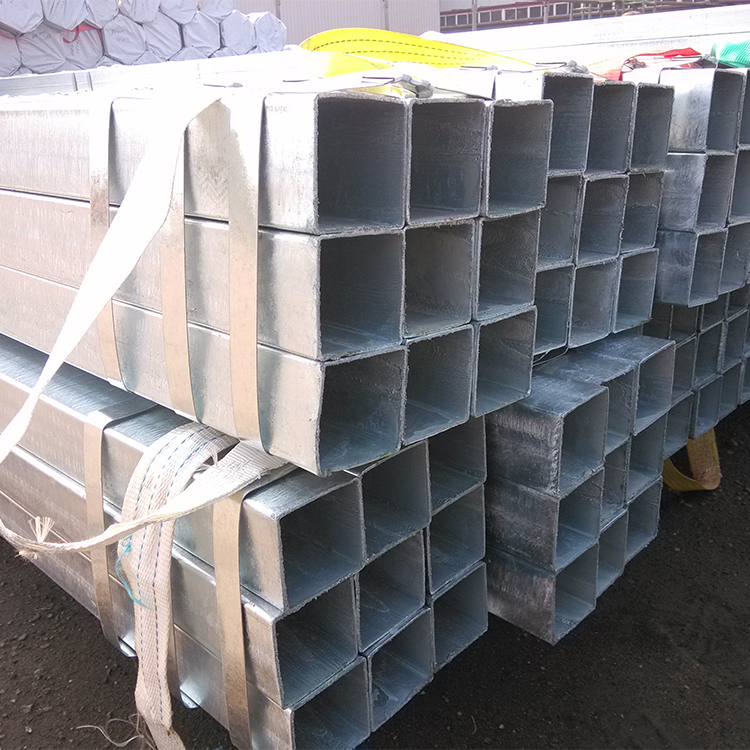 In the modern times, most of steel tube manufacturers are facing the development of pipe structural adjustment. In order to achieve a better development needs to integrate the resources in the region, so as to continuously enhance the competitiveness of enterprises. Steel pipe manufacturers in order to achieve the development of regional integration, in particular, should proceed from the following aspects.
1. Take square steel pipe for an example. It is strongly suggested to formulate the uniform pipe pricing if the steel pipe enterprise determines to carry out sales activities in a certain region. In a sense, this will facilitate a price protection strategy. For customers this can also be considered a relatively fair means of marketing in the fierce competitive pipe market. Besides, to make the uniform steel pipe price in a certain area also promote the management of business in the steel market, and better avoid the possible price wars between enterprises. Furthermore, this is more favorable for the orderly development of the steel market in future.
2. As a rule, typical galvanized steel pipes are standardized in the steel market. With the further development of modern society and the overall development of economic construction, customers' application needs of pipes also become diversified. More and more customers prefer customized pipes according to their actual application demand. In the current steel pipe marker, non-standard pipes occupy a large share of the current steel market. And it seems very necessary to adjust the product specifications at any time.
3. Diverse resource integration
Generally speaking, diverse resource integration means the full play and better integration of steel pipe manufacturers in certain region in the steel industry. Considering different steel pipe manufacturers have their own feature resource, if we can achieve the effective integration of all these distinct advantages of resources, it will become very beneficial to the overall development of steel pipe business in certain region.
Tel: +86 18202256900 Email: steel@fwssteel.com
相关推荐