How to improve steel pipe market
Domestic steel prices rose slightly last week. For the market in the short term, what is relatively good for the market at present is the easing of inventory pressure, and the market price is firm with the balance of supply and demand factors. In addition, demand of structural steel pipe will be stable over time, so there is strong support for spot prices. However, after the news of the rectification or make price changes, market sentiment is slightly unstable. In the first two months of this year, China's economy maintained overall stability and showed signs of progress, with a positive trend gradually emerging and the growth rate of a number of economic indicators picking up. According to data released by the National Bureau of Statistics, the national investment in fixed assets (excluding rural households) reached 4.4849 trillion yuan in January-February, up 6.1 percent year-on-year, 0.2 percentage points faster than the previous year, including infrastructure investment up 4.3 percent, 0.5 percentage points faster than the previous year. From January to February, the investment in real estate development nationwide was 1209 billion yuan, up 11.6% year on year, 2.1 percentage points faster than the previous year. It can be seen that fixed asset investment, infrastructure investment, real estate investment and other indicators continue to improve, infrastructure to strengthen the weak plate gradually power, plus the current in the traditional consumption season, China hollow section tube will continue to maintain strong demand.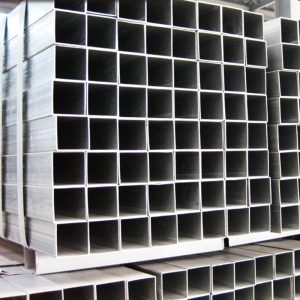 From the perspective of the recent market, the reduction of VAT from 16% to 13% will be implemented from April 1, which is good for the recent market.Tangshan, wuan and jiangsu and other parts of the environmental pressure will restrict the local steel production capacity play; steel market inventory and steel inventory of galvanized steel pipe will continue to decline; business mentality is stable. Moreover, as the market price moves up, the profit of the steel mill picks up. The profit of the steel mill is 300-500 yuan and the cost of the electric arc furnace is about 50 yuan, so there is room for the output of square steel pipe to rise.The main reason why the market fell over the weekend was the fear of a slowdown in destocking. What needs to be watched now is whether demand will be released faster or whether steel production will rebound faster. If demand outpaces output, destocking accelerates and prices continue to rise. So steel pipe suppliers should grasp market sentiment.
Tel: +86 18202256900 Email: steel@fwssteel.com
相关推荐