How to choose the proper type of erw pipe for your construction project?
In the modern times, there are so many advantages of using steel as a construction material because steel is a versatile building material, which has led to its inclusion in nearly every stage of the construction process from framing and floor joists, to roofing materials. For instance, metal pipes are the strongest and most durable of all water supply pipes. Furthermore, they can withstand high water pressure, come in your desired convenient lengths than most other pipes and thus incur lower installation/transportation costs.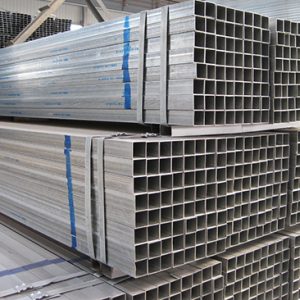 Carbon steel pipe is one kind of alloy that is prized in the construction industry for its hardness and strength. It is typically used to make beams for structural framework, or for highway construction. And rectangular steel pipe has been used for welded frames trailer beds, and bridges. It is also a material of choice to make rebar and hollow structural sections (HSS). Made by mixing carbon and iron together, carbon steel is classified on a scale of "mild" to "very high," depending on how much carbon is present in the metal.
Besides, steel is considered the cheapest and most effective way of making a fire proof home. Steel is resistant to a number of forces including most extreme weather such as fire and wind and also against chemicals, whether they are toxic or not. What's more, as steel is recycled and doesn't lose any of its great properties, it's still just as strong and durable, it remains just as resistant to extremes as when it is brand new. In the steel pipe market, cold rolled steel pipe as one of common structural steel pipes is widely used as a kind of building materials, for it will remain stable and standing for longer. Another reason that steel is such a good material for building is that it is immune to infestations of termites and other pests, so the internal structure of the building is always solid.
Last but not the least, at present, more and more building owners, designers, architects, and general contractors prefer the steel pipe in commercial construction projects over other materials mainly for its energy efficiency, low maintenance, and durability. Besides, some other key attributes, such as striking beauty, clean look, and versatility in both new and retrofit construction are becoming helpful to firmly establish steel as the material of choice for institutional, commercial and education building projects. As a professional China steel tube manufacturer, we would like to provide various kinds of products for your choice as well as the considerate services before and after your purchase.
Tel: +86 18202256900 Email: steel@fwssteel.com
相关推荐