Good results of low-carbon steel pipe companies
Statistics show that as of October 14, 16 listed steel companies have issued third-quarter results or forecast, all reported good news, third-quarter results of most of the steel pipe manufacturers in China are expected to increase by more than 50 percent. The industry boom, related steel products have also increased in varying degrees.As of Oct. 12, the main contract for galvanized steel pipe at 4,106 yuan per ton, up 162 yuan per ton from the end of September, according to Lange. Industry insiders said that with the extension of environmental production limits this winter and next spring, supply pressure is expected to ease, steel prices in the fourth quarter should be at a high shock run.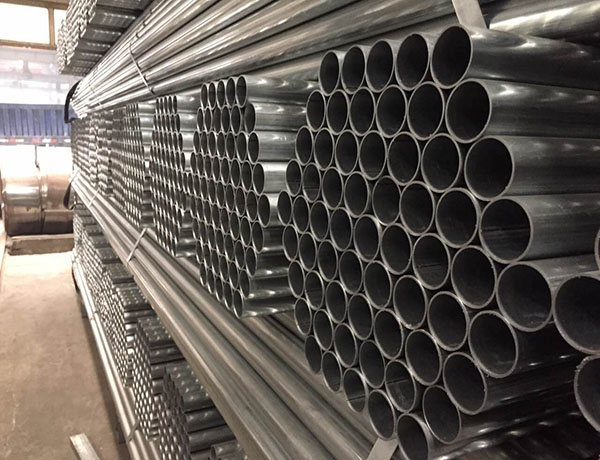 Third quarter outstanding performance
On the evening of Oct. 9, the company disclosed that its net profit in the first three quarters of this year reached 1.277 billion yuan, up 28.21 percent year on year.In its first three quarters in Shanghai, the company not only made a "good start" for the shanghai-listed company, but also boosted confidence in the steel stock's disclosure. In the January-September period, the company expects to achieve a total profit of 7.2 billion yuan to 7.4 billion yuan, up 117% to 123 percent year-on-year.The net profit for rectangular hollow section was 6.75 billion yuan to 6.95 billion yuan, up 104% to 110% year-on-year. In the third quarter, the quarterly profit is expected to reach 2.76 billion yuan to 2.96 billion yuan, up 9 percent to 17 percent from the previous quarter.The company's performance in the first three quarters and the third quarter both rose to record excellent performance.
Company said that in the third quarter of 2018, steel industry continued to maintain a good development trend. Besides, the company seize the market opportunity to advance the integration of gross production, further improving product quality like hot rolled round steel pipe and marketing service system. The company made a profit of 1.255 billion yuan in the same period last year.During the reporting period, the steel market is stable and good, and the price and sales volume of the company's steel products are rising steadily compared with the same period last year.
High shock of steel price
This year, the areas that implement the production limit for heating season nationwide are also expanded compared with last year. Industry insiders said that with the implementation of a series of environmental production restriction policies, crude steel daily output for galvanized steel pipe may fall back to some extent, which is bound to ease supply pressure.
Tel: +86 18202256900 Email: steel@fwssteel.com
相关推荐