Carbon steel pipe makes a hit in structure frames
In the modern times, people prefer steel structure frames used in their building projects, which makes structural steel pipes much popular in construction fields in the recent years. Here we would like to talk about one common type of structural steel pipe in the market: carbon steel pipe.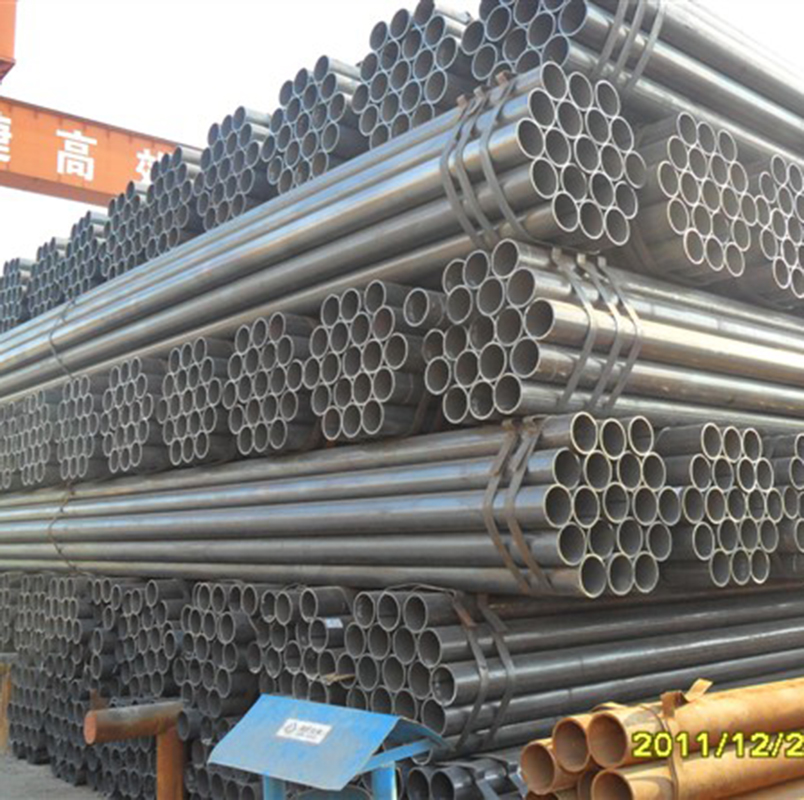 Since the invention of steel, metalworkers have produced different grades of steel mainly based on the specific application in life. It cannot be denied that different proportions of these elements produce steel with targeted values of ductility, tensile strength (the ability to be stretched without breaking), and hardness. Carbon steel pipe depends mainly on carbon to form the durable alloy. Carbon steel may contain other agents such as manganese, cobalt, or tungsten, but the proportion of these materials is not specified. There are four main types of carbon steel pipes in use as follows:
•Mild / low – contain very low percentages of carbon
•Medium – 0.3 to 0.59% carbon by weight
•High – 0.6 to 0.99% carbon
•Ultra high – 1.0 to 2.0% carbon
In the global steel pipe market, cold rolled steel pipe and hot rolled steel pipe are two major categories of carbon steel pipe widely used in a variety of applications. In practical applications, carbon steel pipe has many different shapes for you to choose from, including round steel pipe, square steel pipe, rectangular steel pipe and some other shapes in the market. Furthermore, there are a few advantages of carbon steel pipes, such as shock resistance, safety, tensile strength and etc. For example, carbon steel pipes can withstand great shocks and vibrations. Since some materials need to be treated with preservatives, glues or pesticides in order to protect them, which can make them hazardous to handle. Carbon pipes don't require such treatments, making them safer to work with. Besides, carbon steel can endure tremendous pressures. That is to say, thinner carbon steel pipes can carry the same capacities as thicker pipes made of other materials. This, in turn, makes carbon pipes more cost effective in comparison with other regular pipes in the steel pipe market.
In the steel pipe industry, carbon steel pipe accounts for a large proportion of sales in the current market. DongPengBoDa Steel Pipe Group is one of the well-known steel pipe manufacturers in China. We are committed to providing various types of carbon steel pipe for your choice. In the recent years, we also would like to customize different specifications of carbon steel pipe for your requirements in applications.
Tel: +86 18202256900 Email: steel@fwssteel.com
相关推荐