Why to make proper finishing treatments for welded steel pipe in your projects
As a rule, welded steel pipe undergoes certain corrosion or damages in use over time, which is considered a continuous and virtually unstoppable process. Even with the proper application of available countermeasures, the estimated cost for replacing corroded piping systems in projects would cost a big amount of money annually—making corrosion one of the most potentially damaging losses to any commercial, private, or industrial property today.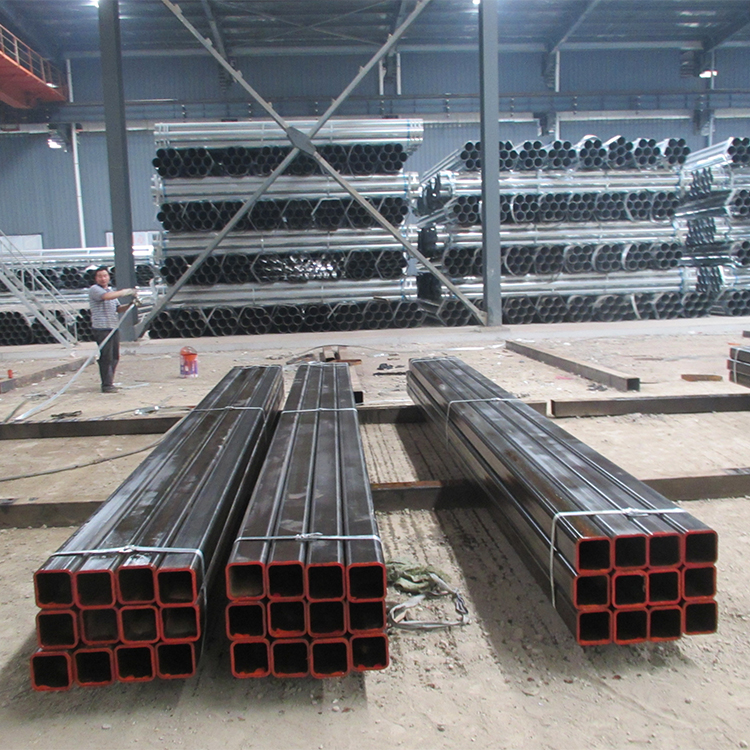 As iron and steel are fragile in the environment, the most popular finish for them is corrosion protection through "galvanizing". In the current steel pipe market, hot dipped galvanized steel pipe and pre galvanized steel pipe are the two major categories of galvanized steel pipe, which have been widely used in various range of projects. For the one thing, compared with other typical steel pipe coatings, such as specialized painting and powder coating, galvanization is much more labor-intensive, resulting in a higher initial cost for contractors. For the other thing, due to its durability and anti-corrosive properties, galvanized steel pipe can recycled and reused, which to some degree save a lot of money during the post maintenance work. Especially hot dipped galvanized steel pipe has been considered popular a lot among many users today. Generally speaking, galvanization protects steel from rusting damage that can occur during transportation, installation and service. The zinc layer on the surface of pipe can form a barrier protection for steel products to extend the service life in applications. Furthermore, this layer is also resistant to wear and scratch, which makes the steel look more attractive.
In addition, anodizing is an electrochemical process that forms a protective coating of aluminum oxide on the surface of aluminum. Aluminum oxide is a hard, durable, weather resistant substance. In some cases, anodizing is applied to some structural steel pipes in construction industry as steel pipe coating is integral to the metal and cannot peel or flake. The coating may be colored by dyeing or may exhibit bronze tones through diffraction phenomena produced by the coating. If you want an aluminum product anodized, specify this in the comments box during the request quote process. Anodizing is only appropriate on certain aluminum alloys. Bronze anodizing is available for certain types of architectural applications. What's more, there are a lot of advantages of anodizing applied to welded steel pipe in projects, such as:
• Generally less expensive than painting
• Harder than PVDF, longer life, low maintenance
• Unaffected by sunlight, etc.
Tel: +86 18202256900 Email: steel@fwssteel.com
相关推荐