steel tube for hydraulic applications
What are hydraulic system applications?
Hydraulic applications generally refer to piping systems designed to transfer high-pressure fluid or steam. There is a variety of hydraulic applications used in many industries, such as Oil, Aerospace, Ship Hull Designing, and Machine Manufacturers. These are just some of the common examples of hydraulic applications in which a variety of steel tubes are needed in service.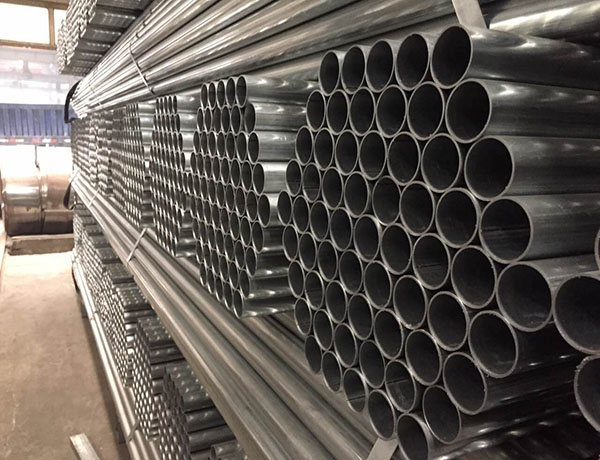 Why use steel tubing for hydraulic applications?
Due to the abrasive nature of many fluids and their various temperatures, it is important to use the proper piping materials. Carbon steel tube which typically has a chemically treated surface is recommended for hydraulic applications. Using steel tube is important because other materials such as galvanized pipe will corrode over time. Steel alloy pipe should be used for all components of a hydraulic piping system. This includes couplings, flanges, as well as steel nipples.
As a rule, proper steel tube material, type and size for a given application and type of fitting is critical for efficient and trouble free operation of the fluid system. Furthermore, it is very important for you to choose the proper type of steel pipe for your hydraulic system in order to achieve an optimum combination of efficient and cost effective performance. When you are selecting pipe for specific applications, the wall thickness must be considered to allow for proper fluid flow. Improper pipe ID will create a large pressure drop in that section of piping.
It can not be denied that it is also very important to try to avoid corrosion when constructing a hydraulic piping system. Having rust or debris from corroding pipes enter the material being transferred will have a severe negative impact on the quality. Corrosion can also lead to chemical spills. These are hazardous to the environment, wildlife, and population living nearby. In the current market, stainless steel pipes are commonly used in applications that require resistance to corrosion such in chemical equipment or for marine vessels.
How to find high-quality steel tubing or machine tube for hydraulic piping seems always an headache among many people. As a professional steel pipe manufacturer in China, we are always committed to various types of steel tubes for different projects. If you want to know any further information about steel products, it is available for you to visit our official website. Or Contact Us any time at your convenience.
Tel: +86 18202256900 Email: steel@fwssteel.com
相关推荐