How to purchase proper welded steel pipe for your wire system project
When you are ready to start a wiring project in your home, garage, shed, or barn, it seems very important for you first to decide the proper type of conduit pipe for wiring. In most cases, steel conduit provides very good protection to enclosed conductors from impact, moisture, and chemical vapors. For certain conditions, wiring systems in buildings may be subject to frequent alterations, and frequent wiring changes are made simpler and safer through the use of steel conduit, as existing conductors can be withdrawn and new conductors installed, with little disruption along the path of the conduit.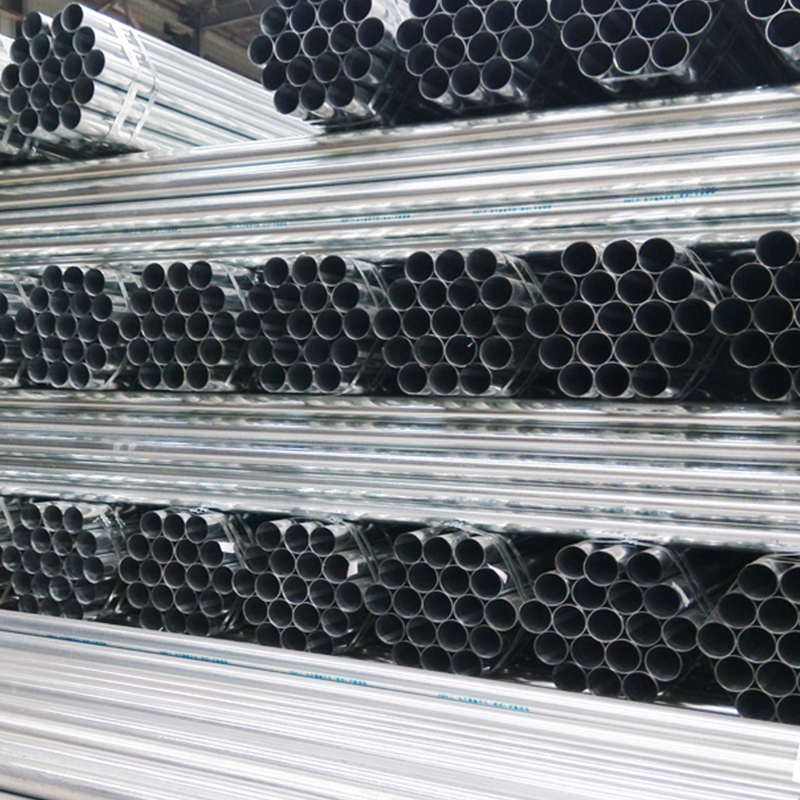 Welded steel pipe is one of the most common pipes and has been widely used in wire system project nowadays. This type of pipe enjoys much popularity among people, for welded steel pipe has good quality in comparison with PVC pipe. Besides, as made of steel as raw material, the pipe has better bearing compression performance in application. What's more, steel is a kind of material with strong corrosion resistance. Galvanized steel pipe generally has the rational cost effective in the market. Compared with other typical steel pipe coatings, such as specialized painting and powder coating, galvanization is much more labor-intensive, resulting in a higher initial cost for contractors. Besides, due to its durability and anti-corrosive properties, galvanized steel pipe can recycled and reused, which to some degree save a lot of money during the post maintenance work.
In the current steel pipe market, hot dipped galvanized steel pipe has been considered popular a lot among many users today. For one thing, the galvanization process protects the steel from rusting damage that can occur during transportation, installation and service. The zinc layer on the surface of pipe can form a barrier protection for steel products to extend the service life in applications. For the other thing, this layer is also resistant to wear and scratches, which make the steel appearance look more attractive. Furthermore, Testing and studies have revealed that the average life expectancy for galvanized steel pipe used in the wire system project is well beyond 50 years in a rural environment and 20-25 years or more in an extreme urban or coastal setting. In that regard, contractors can confidently use this product in project.
In our real life, we can often find that carbon steel pipes, especially the mild steel tubes are widely used in wire system application and provide very good protection to enclosed conductors from impact, moisture, and chemical vapors. For example, it can often be found that EMT conduits are used to protect wire line against chipping, cracking and peeling in most cases. Furthermore, EMT conduit can be used to shield sensitive circuits from electromagnetic interference, and also can prevent emission of such interference from enclosed power cables.
Tel: +86 18202256900 Email: steel@fwssteel.com
相关推荐