How to make metal finishing for your structural steel tube
Metal finishing is used to treat the exterior of a metal product by applying a thin complementary layer to its surface. There are numerous types of metal finishing processes for erw pipes that can be used for a variety of purposes. In this guide, we will review the major finishing methods, as well as applications and considerations for choosing a metal finishing process. Some of the general advantages of applying this finishing treatment to a metal product include:
1) Increased durability
2) Improved decorative appeal
3) Enhanced electrical conductivity
4) Higher electrical resistance
5) Higher chemical resistance
6) Higher tarnish resistance
7) Potential for vulcanization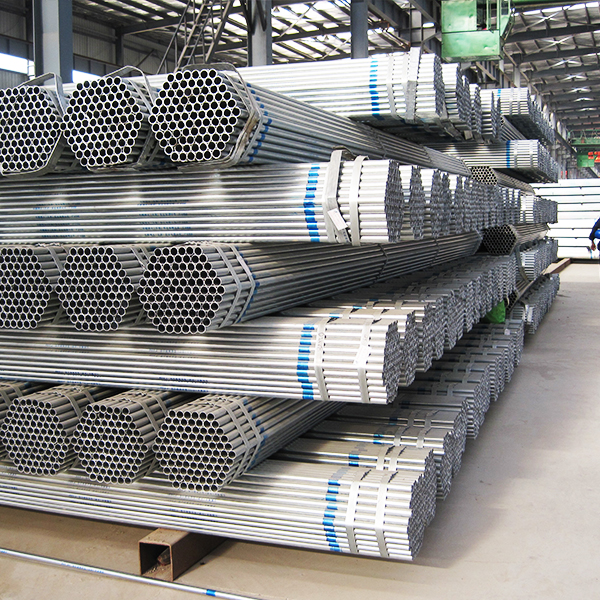 Powder coating is the most used ways to apply a decorative finish to cold rolled steel pipes in order to increase much durability. The process involves melting dry plastic powder onto the metal to produce a textured, matte, or glossy coating. A textured powder-coating machine is also highly effective in removing surface defects. Vibratory finishing machines are used to deburr products and remove sharp edges. They position material inside a drum filled with abrasive pellets and a substrate, then apply tumbling vibration to create a uniform random texture. The machine's cycle speed and magnitude of vibration are usually variable, allowing effective treatment for a range of small- to large-sized parts.
Hot dipped galvanized steel pipe has been considered popular a lot among many users today. For one thing, the galvanization process protects the steel from rusting damage that can occur during transportation, installation and service. The zinc layer on the surface of pipe can form a barrier protection for steel products to extend the service life in applications. For the other thing, this layer is also resistant to wear and scratches, which makes the steel look more attractive. Compared with other typical steel pipe coatings, such as specialized painting, powder coating, is much more labor-intensive, resulting in a higher initial cost for contractors. Besides, due to its durability and anti-corrosive properties, galvanized steel pipe can recycled and reused, which to some degree save a lot of money during the post maintenance work.
If your project requires a smooth, non-textured finish for square steel pipe or round steel pipe, then a buff polishing machine may be your answer. This machine uses a cloth wheel to buff the product's surface, resulting in a high, glossy sheen. The process is often used for decorative products that benefit from luster and smoothness. Buff polishing machines tend to round out a product's edges, and due to the cloth wheel's range limits, the process is less effective for applications requiring intricate, fragile, or recessed features.
Tel: +86 18202256900 Email: steel@fwssteel.com
相关推荐