How to galvanize your steel pipe in a mill
In the modern times, there are many different uses for galvanized steel pipe in a number of industries. Galvanized steel pipe generally has the rational cost effective in the market. Hot dipped galvanized steel pipe and pre galvanized steel pipe are the two major types of galvanized steel pipe in the market today. Compared with other typical steel pipe coatings, such as specialized painting and powder coating, galvanization is much more labor-intensive, resulting in a higher initial cost for contractors.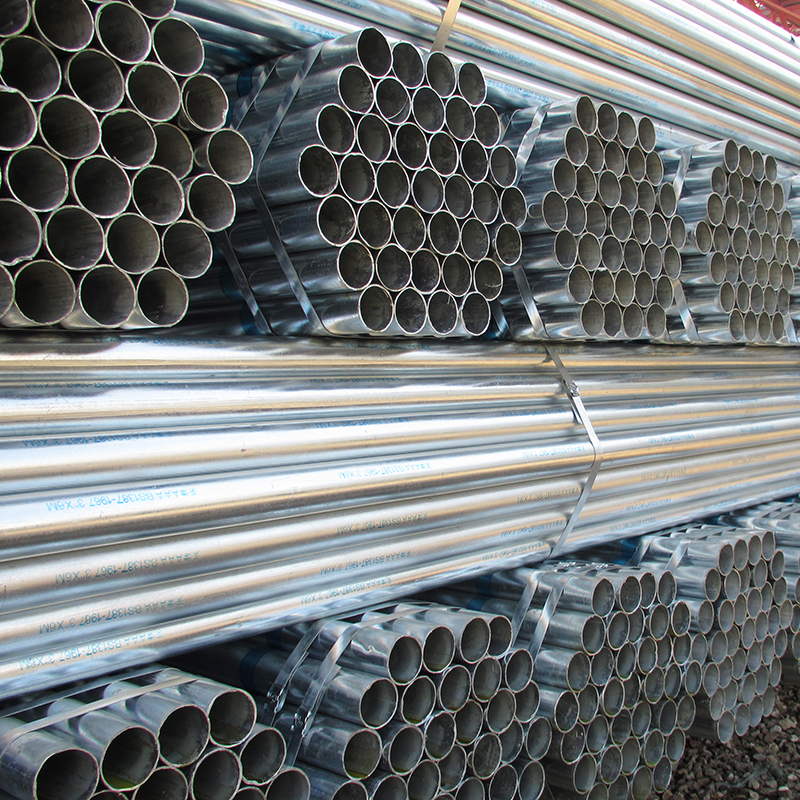 Pre galvanized steel pipe is one popular type of galvanized steel pipe in the market today, which was galvanized while in sheet format, thus prior to further manufacturing. Pre-galvanization is also known as mill galvanized, due to the fact that the steel sheet is rolled through molten zinc. After the sheet is sent through the mill to be galvanized it is cut to size and recoiled. A specific thickness is applied to the entire sheet, for example pre-galvanized Z275 steel has a 275g per square meter zinc coating. One of the advantages which pre-galvanized steel has over hot dip galvanized steel is that it has a better appearance. Technically speaking, the zinc of the hot dipped galvanized coating is more corrosion resistant than the bare iron and steel. On the other hand, hot dipped galvanized steel performance varies from environment to environment. Generally speaking, hot dipped galvanized steel pipe is widely use in the applications, such as indoor and outdoor atmospheres, the storage of hundreds of different chemicals, in fresh water, sea water, soils, concrete, and/or in conjunction with other metals, treated wood, or extreme temperatures. Testing and studies have revealed that the average life expectancy for galvanized steel used as a typical structure material is well beyond 50 years in a rural environment and 20-25 years or more in an extreme urban or coastal setting. In that regard, contractors can confidently use this product in project.
At present, more and more building owners, designers, architects, and general contractors have opted for galvanized steel pipes as structural steel pipes used in commercial construction projects over other materials mainly for its energy efficiency, low maintenance, and durability. Besides, some other key attributes, such as striking beauty, clean look, and versatility in both new and retrofit construction are becoming helpful to firmly establish steel as the material of choice for institutional, commercial and education building projects.
Tel: +86 18202256900 Email: steel@fwssteel.com
相关推荐