Curtain wall building
Today, curtain wall buildings are very popular both in commercial and residential applications. As we all know, curtain walls do provide benefits to the building design even though much of the consideration that goes in to how to build them is aesthetic in nature. By taking into account the material used when building the wall, there can be energy savings due to reduced heating and cooling loads on the building.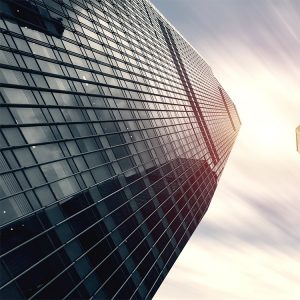 Why to use glass curtain wall design for your building?
In the modern society, curtain wall buildings are very popular in large cities across the world. Curtain wall system is a lightweight option for a building envelope, and the structural components can be manufactured from a variety of materials to keep the weight down. Especially glass curtain walls play an important role in architecture not only to protect mid-rise and high-rise buildings against the harshest elements, but also to keep vertical stability, especially on structures in natural disaster zones. In addition, a well-crafted curtain wall design is a matter of beauty. From aluminum-framed patterned materials to beautifully curved glass, curtain walls that envelop an entire building or only one side are non-load bearing and created to be as aesthetically pleasing as possible.
In general, curtain wall buildings have many advantages in applications in spite of a higher curtain wall cost in construction projects. Specifically speaking, curtain walls are made from glass, allowing more natural light into a building, which reduces the need for artificial interior lighting and can improve thermal efficiency to reduce energy costs. Also, curtain walls allow for more design flexibility than concrete or stone load-bearing walls. For example, if you install a clear glass curtain wall on one side of a building to let in plenty of natural light, but later decide that the space is too bright, you can easily replace the glass panels with panels of tinted glass or an opaque material. In some famous large cities in the world, curtain wall buildings can be seen anywhere and anytime, not only because of their numerous practical advantages but also because of their appearance. For example, aluminium curtain wall can provide a clean, sophisticated, and unique appearance, which is now associated with contemporary design. In many areas, curtain walls are the only type of wall that would be seen against the city skyline. Furthermore, for some commercial buildings, a curtain wall can add cohesiveness and beauty to a building. Appearance varies depending on the type of curtain wall design used and the materials chosen by the architect.
Tel: +86 18202256900 Email: steel@fwssteel.com
相关推荐