China hollow section tubes are widely used in agriculture greenhouse projects today
For greenhouse growers that are ready to expand their business, often one of the first thoughts is to build more or expand on existing greenhouses. Generally speaking, greenhouse frame structures are essential part of agriculture greenhouses because it serves to provide both strength and insulation. Most commercial agriculture greenhouses are widely use steel frames because they are long lasting, low cost, and require less frame work than any other framing material thanks to steel's natural strength.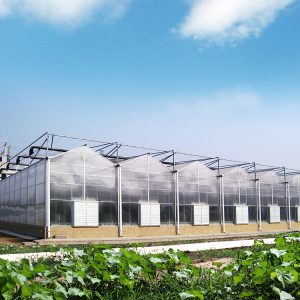 China hollow section tubes play an active role in the global steel pipe market these years, which have been widely used in a lot of agriculture greenhouse frame projects because of its cost effective, maintenance-free corrosion protection system that will be able to last for decades even in the harshest environments. In the current steel pipe market, Tianjin hollow section tubes are available in many forms for intended purposes, which can be adapted to many shapes and sizes in use. Especially, hot dipped galvanized steel pipes generally have the rational cost effective in the current steel pipe market. Due to the durability and anti-corrosive properties, hot dipped galvanized steel pipe can be recycled and be reused in commercial agriculture greenhouses, which to some degree save a lot of money during the post maintenance work. Furthermore, testing and studies have revealed that the average life expectancy for galvanized steel used as a typical structure material is well beyond 50 years in a rural environment and 20-25 years or more in an extreme urban or coastal setting. In that regard, hot dipped galvanized steel pipe would be the top choice for greenhouse growers to use for building frame structures in the long run.
As a rule, proper steel tube material, type and size for a given application and type of fitting is critical for efficient and trouble free operation in agriculture greenhouse projects. Therefore, it is very necessary for you to have a prior enough knowledge of both the manufacturers and the desired products before your purchase. In the current steel pipe market, steel pipe manufacturers in China would like to provide various types of customized hollow section tubes according to your preference and budget in greenhouse projects in these years. DongPengBoDa Steel Pipe Group is one of the large professional steel pipe manufacturers in China. If you have any further question, it is available for you to visit our official website or contact us directly.
Tel: +86 18202256900 Email: steel@fwssteel.com
相关推荐