China cold rolled steel pipe in 2019
Cold rolled steel pipe is very popular in the current steel pipe market. Tianjin cold rolled steel pipes have quite complete range of steel pipe specifications, widely used for a variety of practical applications both in production and life. In today's business trade, Tianjin cold rolled steel pipe has a relatively perfect system of import and export business services. In order to promote overseas sales business of Tianjin cold rolled steel pipe, there are a lot of foreign trade intermediary companies to work for a variety of foreign business services.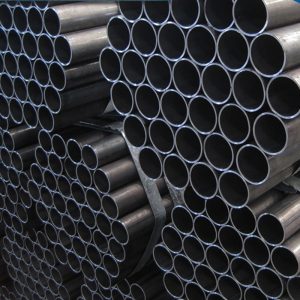 Tianjin cold rolled steel pipe has an improved surface finish and tighter tolerances compared to hot rolled steel pipe in the market, which has been rolled at room temperature, below its recrystallization temperature. This increases its strength and hardness and decreases its ductility. In addition to improvement of mechanical properties, cold rolling results in more control over the shape and dimensions of the finished product. Galvanized steel pipe generally has the rational cost effective in the market. Compared with other typical steel pipe coatings, such as specialized painting and powder coating, galvanization is much more labor-intensive, resulting in a higher initial cost for contractors. Besides, due to its durability and anti-corrosive properties, galvanized steel pipe can recycled and reused, which to some degree save a lot of money during the post maintenance work. With the layer of protection, galvanized steel pipes can be used in outdoor areas, and can withstand the harm from some of the environmental effects. Galvanized steel pipe is used in many outdoor applications such as fencing, fence posts and water-supply pipes.
Mild steel tube is one type of carbon steel pipe in the current steel pipe market which contains very low percentages of carbon. Specifically, the dimensional accuracy of cold-rolled is higher than that of hot-rolled. Hot-rolled carbon steel tube is divided into general, low, medium pressure boiler pipe, high pressure boiler pipe, steel pipe, stainless steel pipe, oil cracking pipe, geological steel pipes and other steel pipes. Mild steel is the least expensive of all steel, and the mild steel pipe has been widely used in a variety of applications in production and life. Nevertheless, its structural strength prevents itself from being used for load-bearing girders and structural beams in the construction sector.
Compared with cold rolled steel pipe, hot rolled steel pipe actually reconfigures itself during the cooling process, giving the finished product looser tolerances than the original material and when compared to cold rolled steel products. Hot rolled steel pipe is more malleable, allowing it to be forced into a variety of different shapes of steel pipes, such as round steel pipe, square steel pipe, rectangular steel pipe and others in the current steel pipe market.
Tel: +86 18202256900 Email: steel@fwssteel.com
相关推荐