Tianjin galvanized steel pipe is much more cost-effective building material in your project
In the modern times, steel is actually displacing timber as the primary framing material for both residential and non-residential buildings. Especially more and more building owners, designers, architects, and general contractors have opted for structural steel pipes in commercial construction projects over other materials mainly for its energy efficiency, low maintenance, and durability. Besides, some other key attributes, such as striking beauty, clean look, and versatility in both new and retrofit construction are becoming helpful to firmly establish steel as the material of choice for institutional, commercial and education building projects.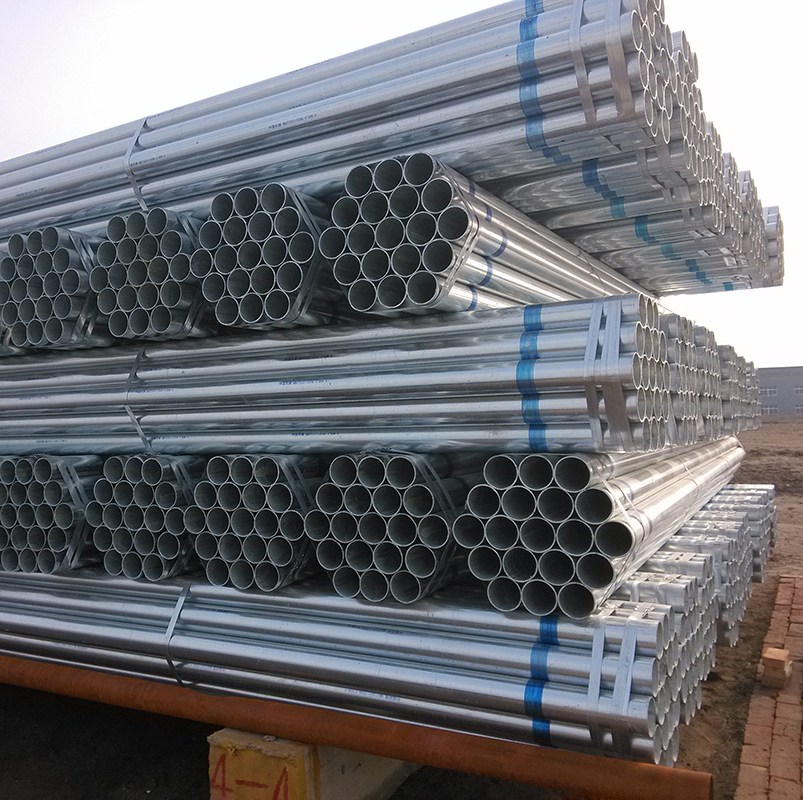 In construction projects, galvanized steel pipes are widely used as building materials in construction projects. For example, they are used to create the foundation of large buildings as well as other framework. Tianjin galvanized steel pipe generally has the rational cost effective in the market. Specifically speaking, Tianjin galvanized steel pipe have a lot of competitive advantages such as, strength, environmental friendliness, lower insurance premiums, design flexibility and recyclability in the current steel pipe market. Besides, Tianjin galvanized steel pipealso wears less than timber framing, which means it lasts longer than wood construction. Unlike timber, mild steel pipe is easy to shape, meaning that you can create all kinds of architectural interest. More importantly, however, is the fact that steel is more structurally sound than timber, which means that you can build much larger interior spaces without pillars or load-bearing walls.
Compared to timber framing, the initial construction cost is typically more expensive. Long term, however, Tianjin galvanized steel pipe will help you save a big sum of money in budget. For you, the builder, you'll find it cheaper to haul away scrap because Tianjin galvanized steel pipe is recyclable, which means that waste removal companies often don't charge to pick up your scrap steel. For the homeowner, the money savings come with things like maintenance and insurance. Steel frames won't rot, splinter or become damaged by pests, and insurance companies typically charge substantially less on homeowner's insurance for steel frames over timber frames. In many particular projects, Tianjin galvanized steel pipe has the benefit of being the most versatile pipe material available. It can be configured with various joint types, and can be fabricated into elbows of any angle, reducers, wyes, crosses, and tees. Furthermore, steel pipe manufacturers are committed to manufacturing steel products that are pre-engineered to a specific design inside the manufacturing plant and are shipped out, ready to be erected. This speeds up construction time significantly, making it possible to complete large-scale projects in a matter of weeks.
Tel: +86 18202256900 Email: steel@fwssteel.com
相关推荐