How to select the better steel pipe supplier?
Generally speaking, steel pipe is widely used in diverse sectors both in infrastructures and actual production activities. For instance, people tend to use steel pipe for structure steel prop in construction activities, for conveying fluid in water system as well as in heating pipeline system and etc. Therefore, there somewhat tends towards a great demand in pipe market. At present, there exist a great number of steel pipe manufactures or suppliers in China. It is quite convenient to some extent for customers to select their satisfactory products for different applications. So what really matters to customers is how to select and purchase the better desired products.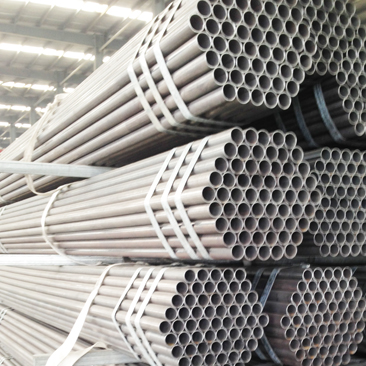 Firstly, we should have a prior basic knowledge about suppliers'credence and reputation. As is known to all, people always pay more attention to product quality first and make the final choice from better brand products. On the other hand, among various manufactures, there appear lots of distinct features between them. Therefore, it will facilitate customers a better selection to meet their final requirements. In other words, it will take less time and narrow the range of choices for customers to make the final decision per as desired brand.
Secondly, steel pipe price is another main focus of attention for customers to select desired suppliers. As a rule, there appears different pricing based on diverse manufactures. It is also a most important factor to influence customers' final choice for products. Furthermore, it will not cause much economic burden if you are able to find and purchase those steel pipes with good quality and reasonable price.
Thirdly, we can refer to different pipe classification and give a careful consideration to various steel pipe materials. For instance, considering there are lots of professional manufactures in steel pipe industry with very distinct production technology and diverse processing methods, it will be a big problem for purchasers to make a definite choice if the round steel pipe classification is not so comprehensive.
In short, we should think twice before making the final decision. If we just consider one aspect mentioned above separately, we may fail to have a satisfying result but more complaints and anger. On the other hand, with a brief introduction of crucial factors influencing the final choice, we will be able to find our products after the comprehensive consideration. Besides, customers had better select and purchase satisfactory products based on personal desired requirements of actual applications.
Tel: +86 18202256900 Email: steel@fwssteel.com
相关推荐