How to prevent structural steel pipes from corrosion in projects
In the modern times, there are a lot of advantages of using structural steel pipes in construction projects, such as environmental friendliness, lower insurance premiums, design flexibility as well as recyclability. Yet in many examples, signs of an impending pipe failure have been evident for months or years, and gone ignored. When metal structures suffer from corrosion, they become unsafe and are much likely to cause accidents, such as collapses.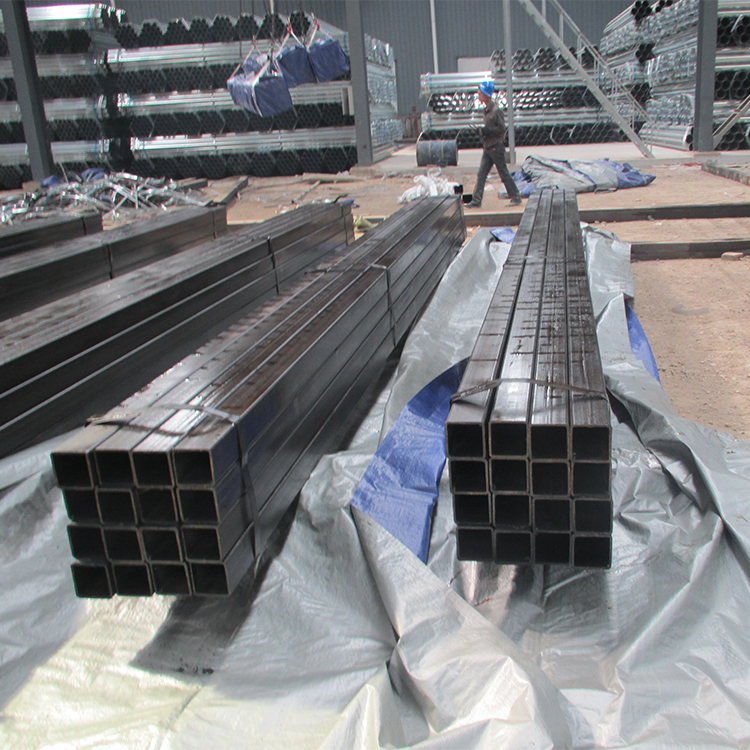 Basically, it is strongly suggested that users should try to keep the surrounding of the pipes clean, and try to avoid putting pipes and sharp objects together, in order to avoid the unnecessary damages to the pipe body and the surface material wear. In the pipe processing, steel pipe manufacturers will make a specific treatment for pipe as per different requirements of customers. Paint coatings serve as a barrier to prevent the transfer of electrochemical charge from the corrosive solution to the metal underneath. In a sense, it seems very necessary for you to choose the proper protective coating for steel pipes based on the specific requirements of applications. In these years, there are many different surface preparations for steel pipes to be employed due to particular requirements of the practical applications in life. For example, steel pipe coatings have been applied to cold rolled steel pipes for decades to increase pipeline longevity and integrity as well as to reduce the maintenance costs. In addition, there are a few other tips for protecting steel pipe against corrosion in service, for instance a coating of grease or oil maintained on a metal surface.
Furthermore, your great care for steel pipe in use and some maintenance work are also necessary. As iron and steel are fragile in the environment, the most popular finish for them is corrosion protection through "galvanizing". Pre galvanized steel pipe and hot dipped galvanized steel pipe are the two typical types of galvanized steel pipe in the current steel pipe market. This protective coating is the inter diffusion of zinc and iron and will last for many years. Hot dipped galvanizing should take place after a product has been fabricated, so that all the edges of the material are protected by the galvanic coating. Besides, with regard to the painting treatment for protection corrosion, the surface of steel body is cleaned and then painted flat black. Painted products can be attractive and the paint provides some protection from weather. However, painted surfaces may not be the best choice for high traffic surfaces, as the paint may wear, exposing the metal underneath. If you want a product painted black, specify this in the comments box during the request quote process.
Tel: +86 18202256900 Email: steel@fwssteel.com
相关推荐