How to make a coating for mild steel pipe
According to the statistics, about 45% of the coatings are used to decorate and/or protect industrial products (called "product finishes"). There are two common methods to prevent corrosion from steel metals: cathodic protection or barrier (blocking the electrolyte from the surface by using a paint system). For steel pipe manufacturers, paint is the most commonly used material to protect steel. Paint systems for steel structures have developed over the years to comply with industrial environmental legislation and in response to demands from bridge and building owners for improved durability performance.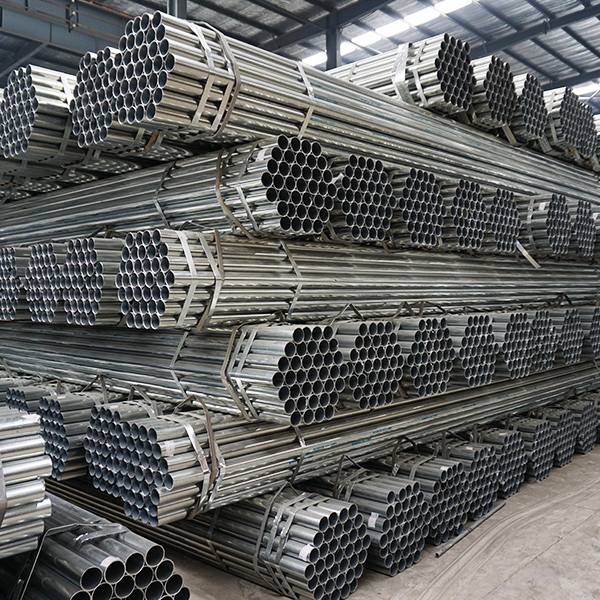 Generally, steel pipe coating has two primary functions—decoration and protection—that are of considerable economic importance. Functional coatings may be applied to change the surface properties of the substrate, such as adhesion, wetability, corrosion resistance, or wear resistance. In the steel industry, paint coating mainly protect steel pipe from corrosion, as well as maintain a pretty appearance of pipe. Paint coatings serve as a barrier to prevent the transfer of electrochemical charge from the corrosive solution to the metal underneath. Mild steel pipe is one type of carbon steel pipe in the current steel pipe market. Today, mild steel pipes have been used for most of the pipelines in the world, for it is not only be easily welded into place flexibly but also can somewhat avoid cracking and breaking under pressure. Considering mild steel pipes have poor corrosion-resistance, they must be painted or otherwise protected and sealed in order to prevent rust from damaging it. Generally, mild steel pipe is coated with other metals such as copper, to protect itself from corrosion. For cold rolled steel pipes, the protective paint systems usually consist of primer, undercoat(s) and finish coats. Each coating 'layer' in any protective system has a specific function, and the different types are applied in a particular sequence of primer followed by intermediate / build coats in the shop, and finally the finish or top coat either in the shop or on site.
In the modern times, long-term structural or mechanical requirements for a particular application can be assured through corrosion protection, through either coatings or a combination of cathodic protection and coatings. For example, structural steel pipes have different "coatings" in a mill as per customers' requirements. Much progress has been made in the practice of using coating technology to offer corrosion protection to offshore structures, inner-hull tanks in fuel tankers, ship hull, underwater pipes, etc. New methods have been developed to repair and protect concrete and steel structures in coastal and offshore waters, such as the all-polymer encapsulation technique to repair and protect structures in the splash zone.
Tel: +86 18202256900 Email: steel@fwssteel.com
相关推荐